The Best Photo and Video Camera Tripod Protection Covers
Find here high quality covers for your tripods.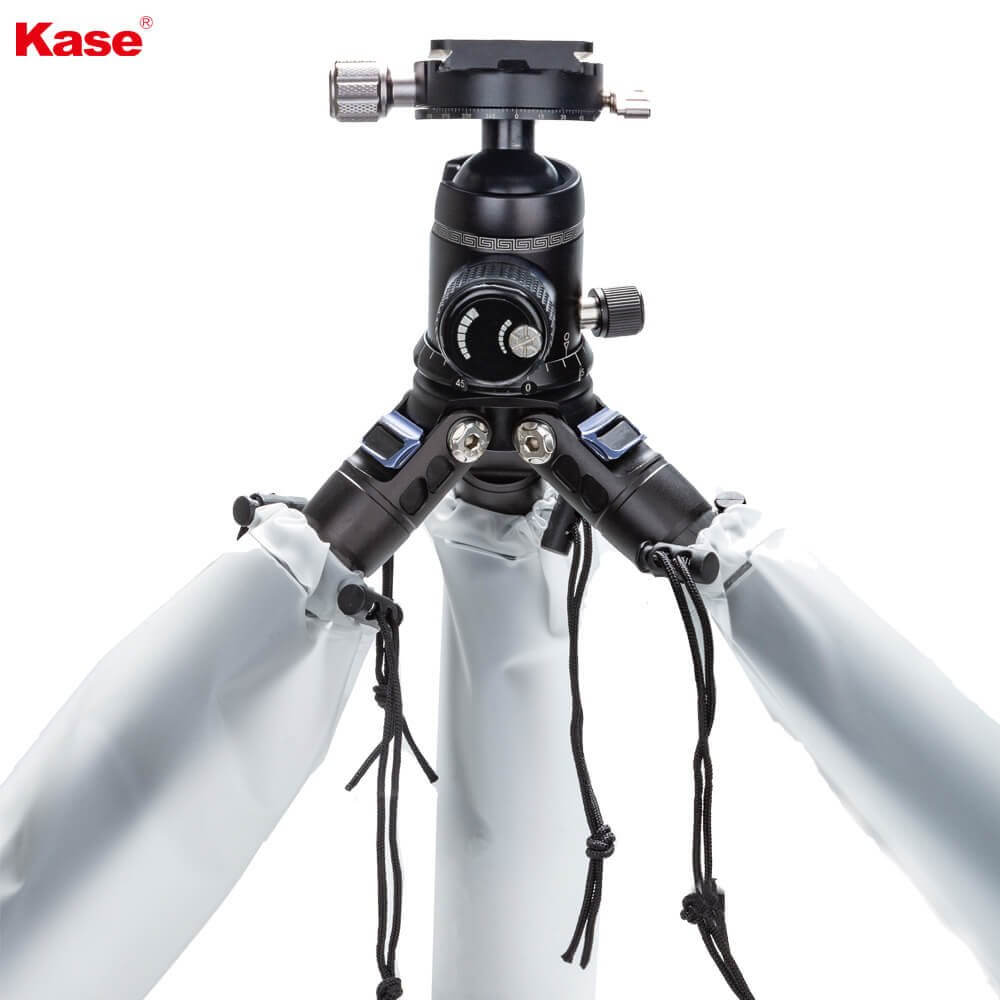 Tripod Leg Protection Covers
Our Kase tripod cover for the tripod legs is ideal for protecting the tripod from the effects of water and dirt. Especially at watercourses, at the lake, at the beach or at the sea, when you may need to use the tripod as close as possible to or even in the water. To make cleaning as easy as possible, we have developed this cover, which can be pulled over the feet of the tripod almost like socks. The tripod cover can be fixed in place with cuffs and removed just as quickly. The hard-wearing plastic is dirt-repellent and can easily be rinsed off with running water. Scope of delivery: 1x tripod protection cover set (for three tripod legs). Attention: This is NOT a disposable product. Due to the high-quality workmanship, the protective covers can be used again and again.