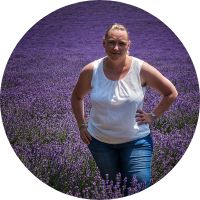 Biography
I was born and grew up in beautiful Saxony and even as a child I traveled a lot in the Elbe Sandstone Mountains. But I also spent time in nature in the mountains of the High Tatra and in the Alps of Austria in my childhood. This is where my love for nature and landscape came from.
My mother worked as a precision mechanic in a camera factory, my father had a Praktica DTL 3 and I was enthusiastic about the pictures from an early age, but I wasn't allowed to take pictures with the SLR camera. I snapped with a simple Beirette. But at some point I got my hands on the Praktica and my father explained to me how to focus and what and where. From then on I was allowed to take pictures with her every now and then.
In 2006, my husband and I bought our first single-lens reflex camera - now digital and fully automatic - if you want it. My passion for landscape and filter photography was awakened in 2017 in a workshop in the Elbe Sandstone Mountains. And that's exactly where I'm on the go the most, since it's almost on my own doorstep. I don't often make it to sunrise, but when I do, I enjoy the stillness of the night that slowly gives way to morning and day when the first birdsong breaks the stillness and then the sunlight appears on the horizon.
I work as a secretary and meanwhile have a bit more free time for this wonderful hobby.