ARMOUR Filter Holder Set incl. CPL and 2 Frames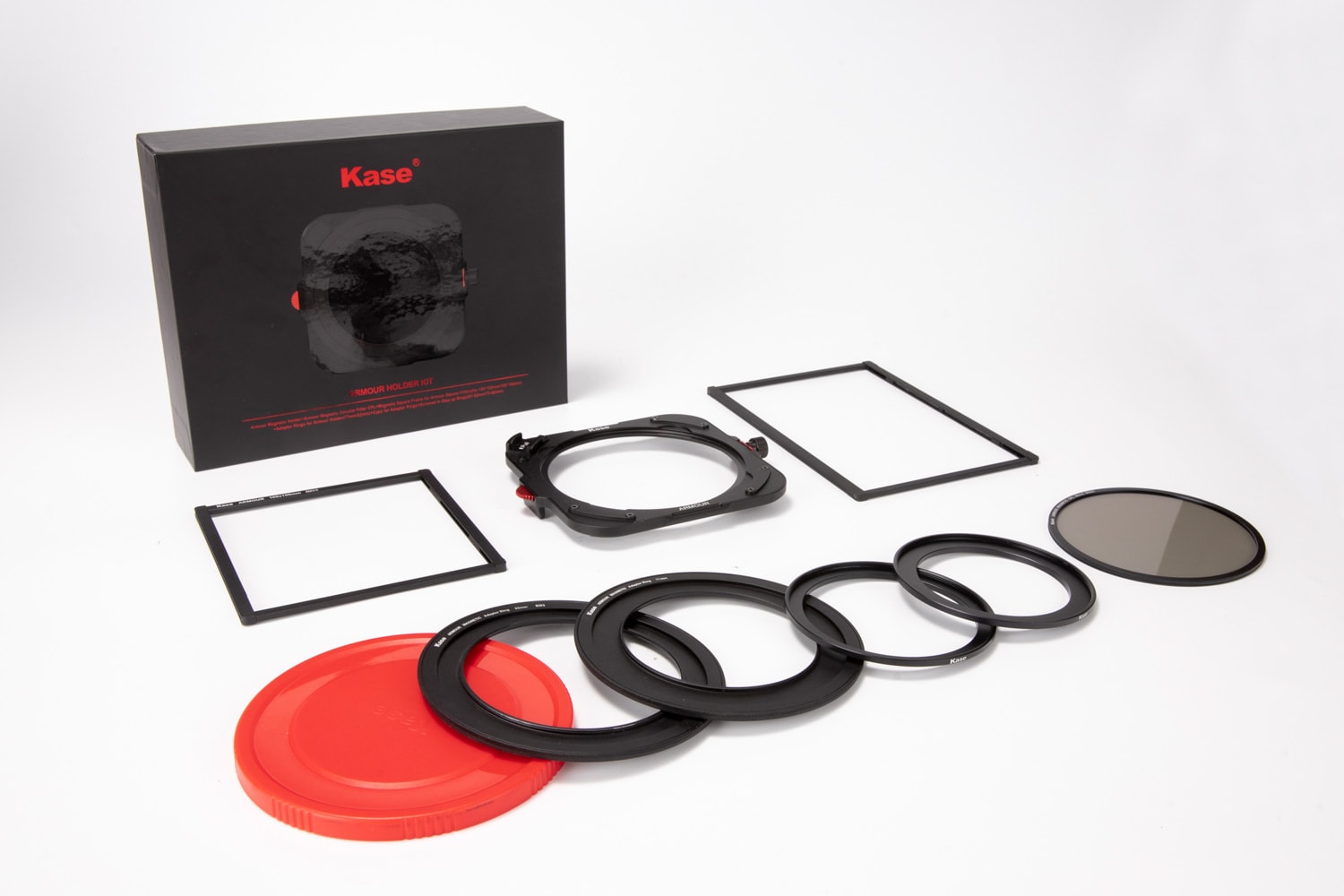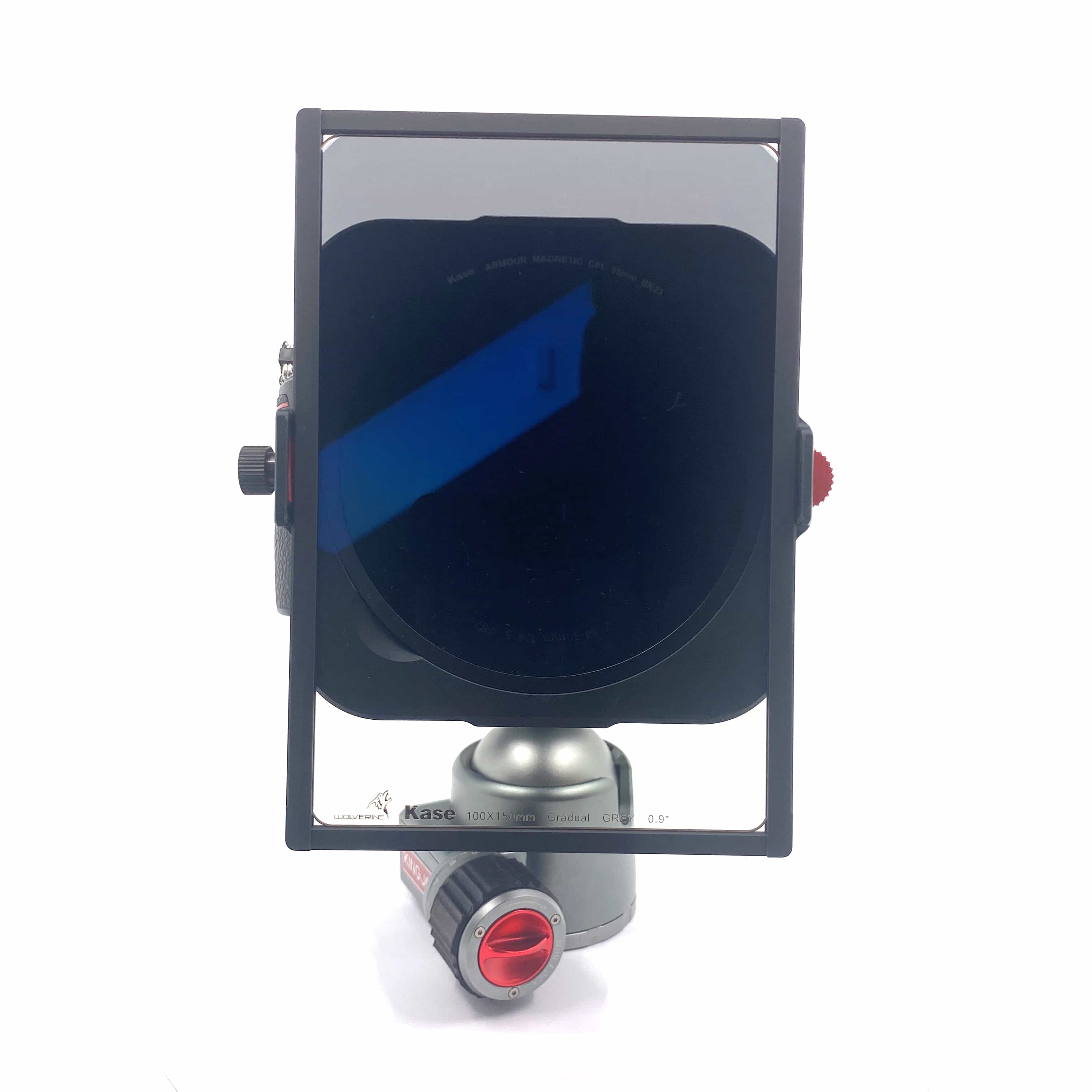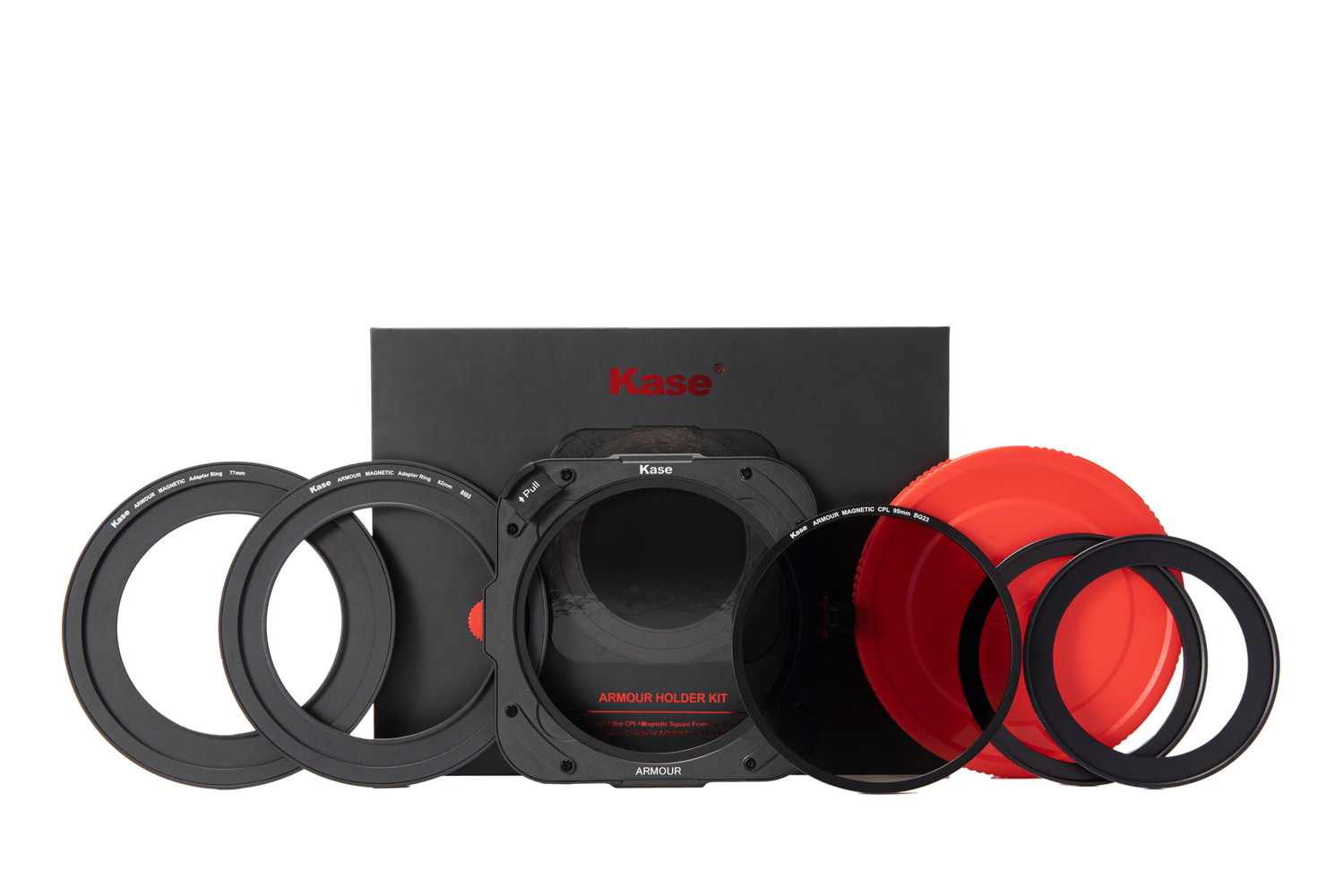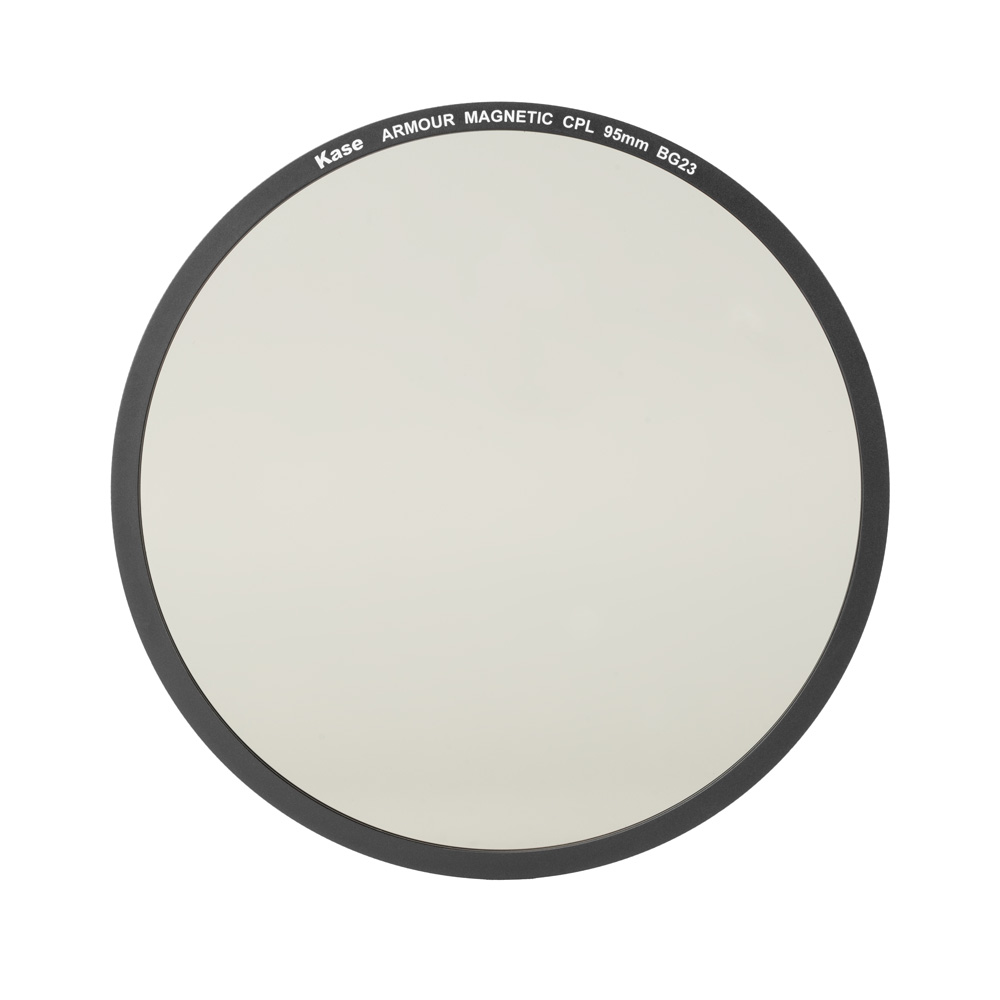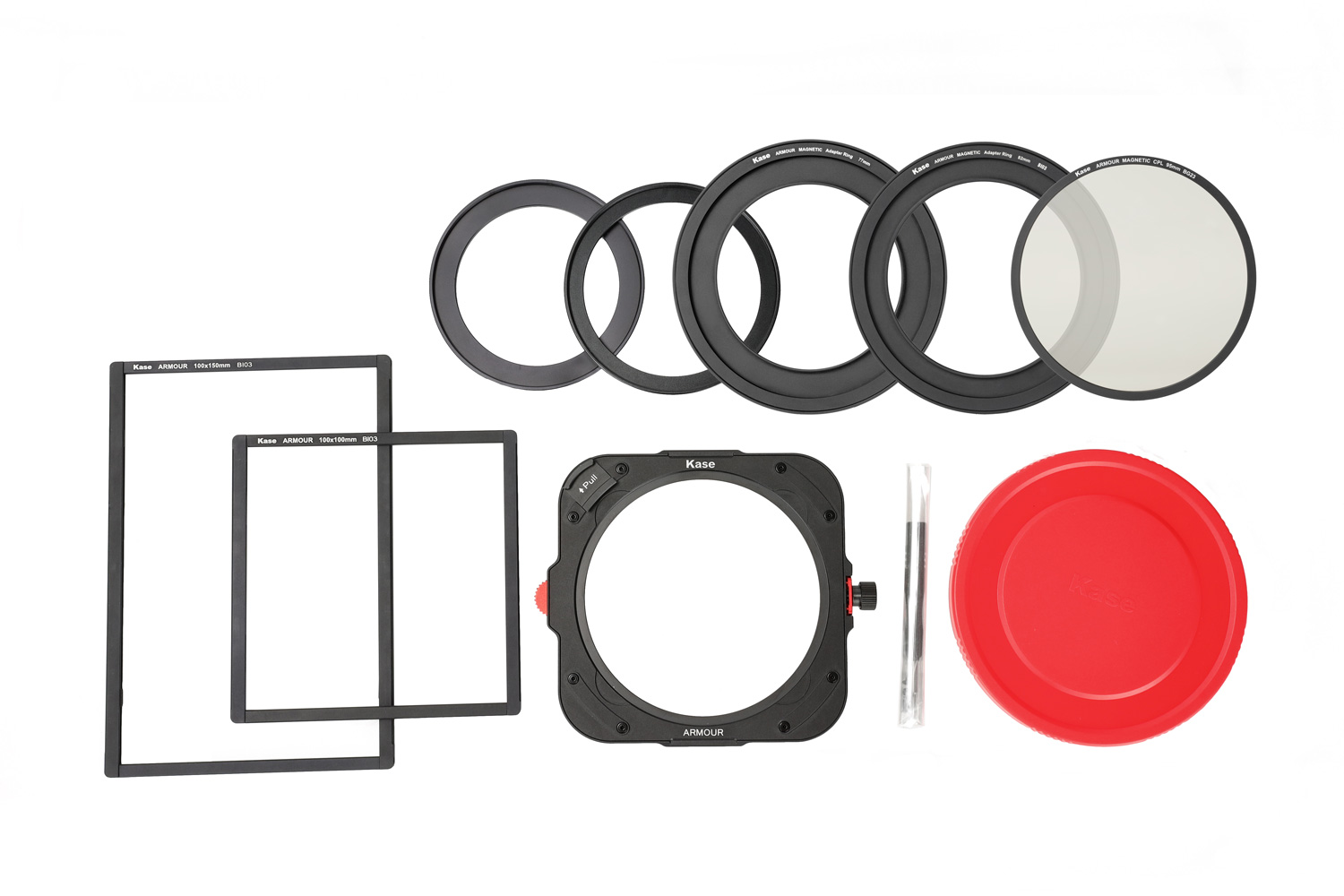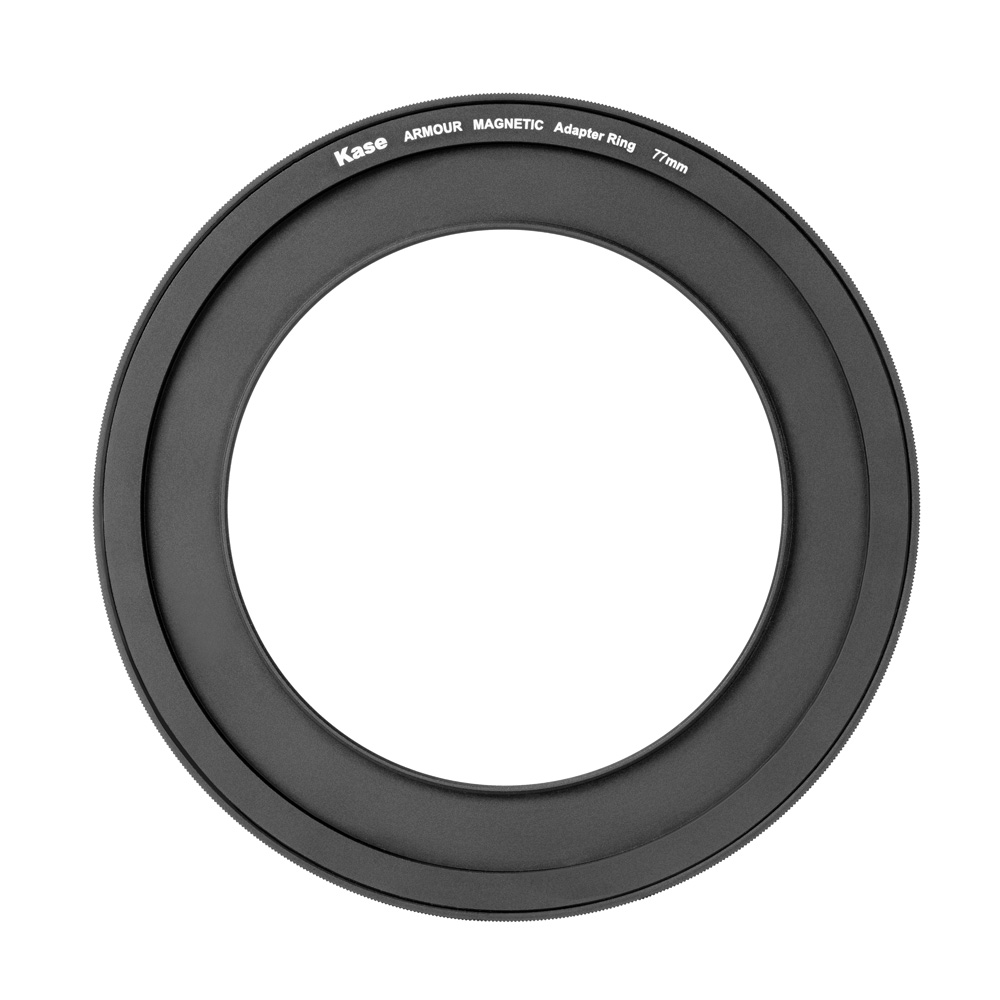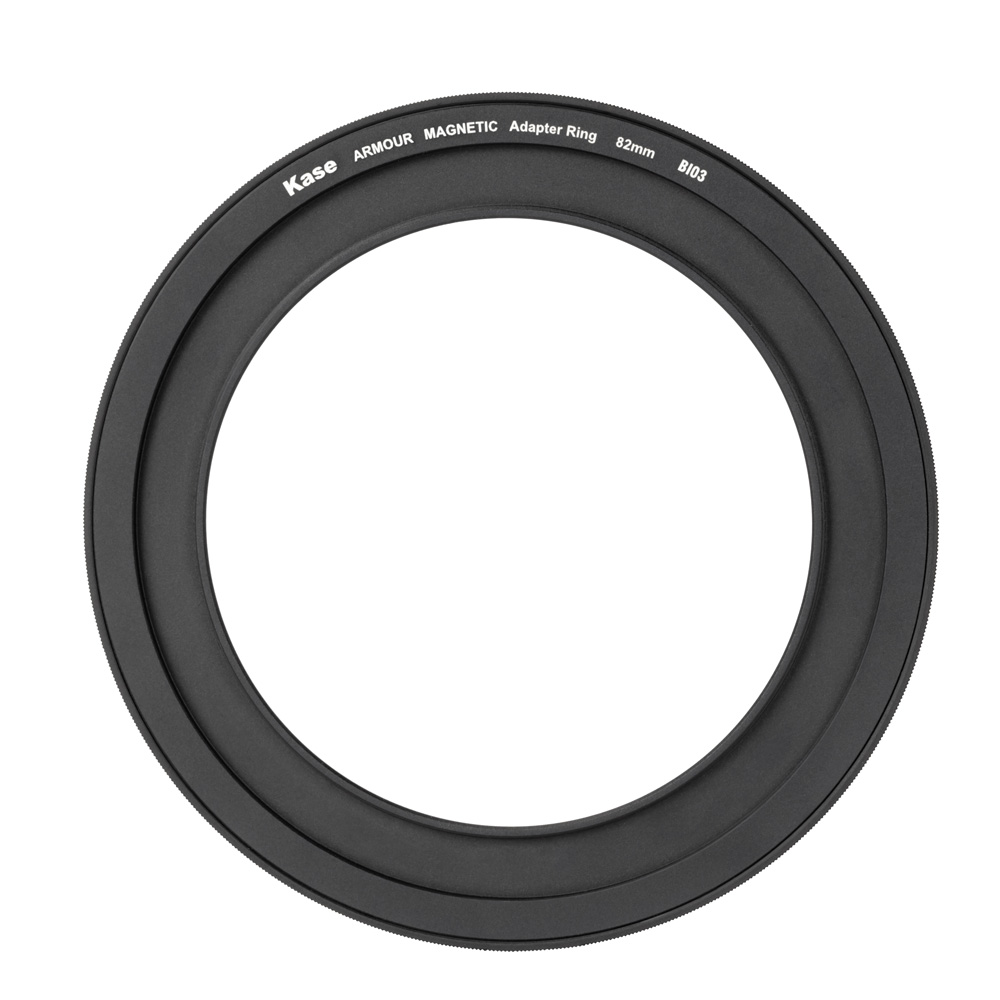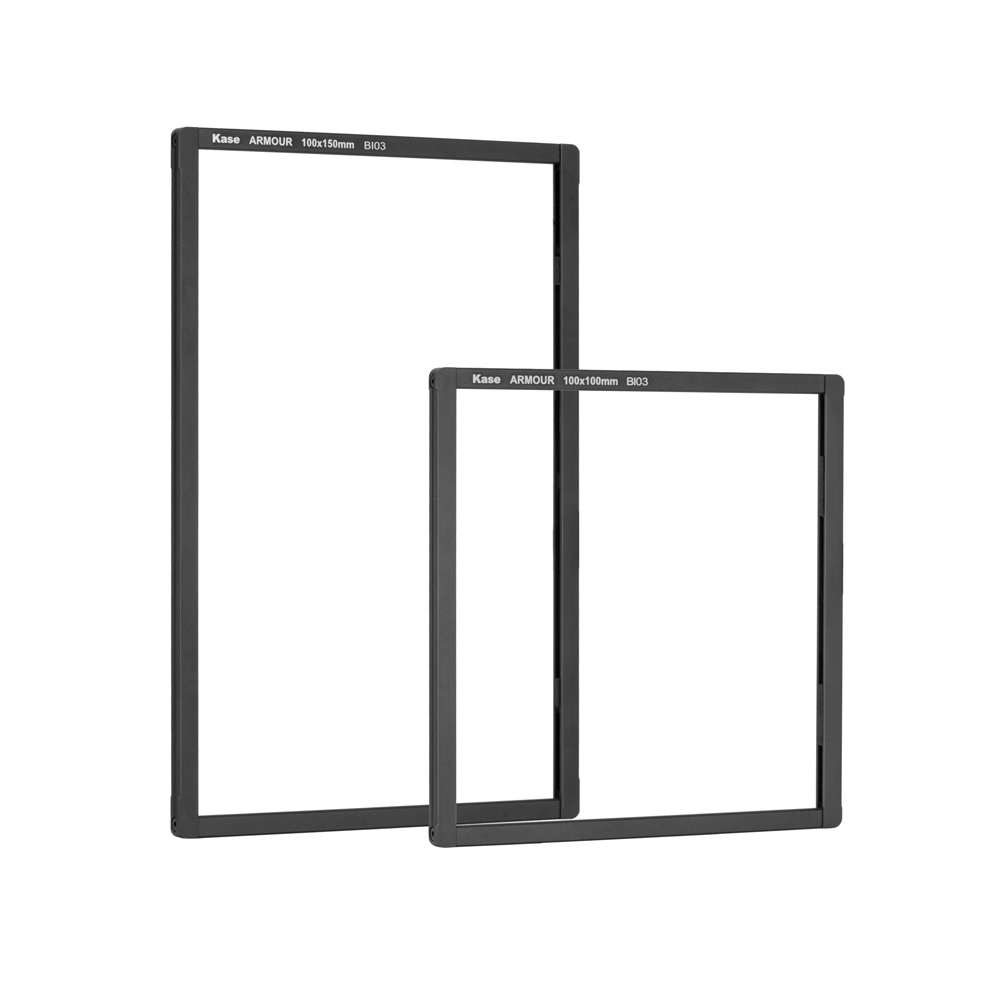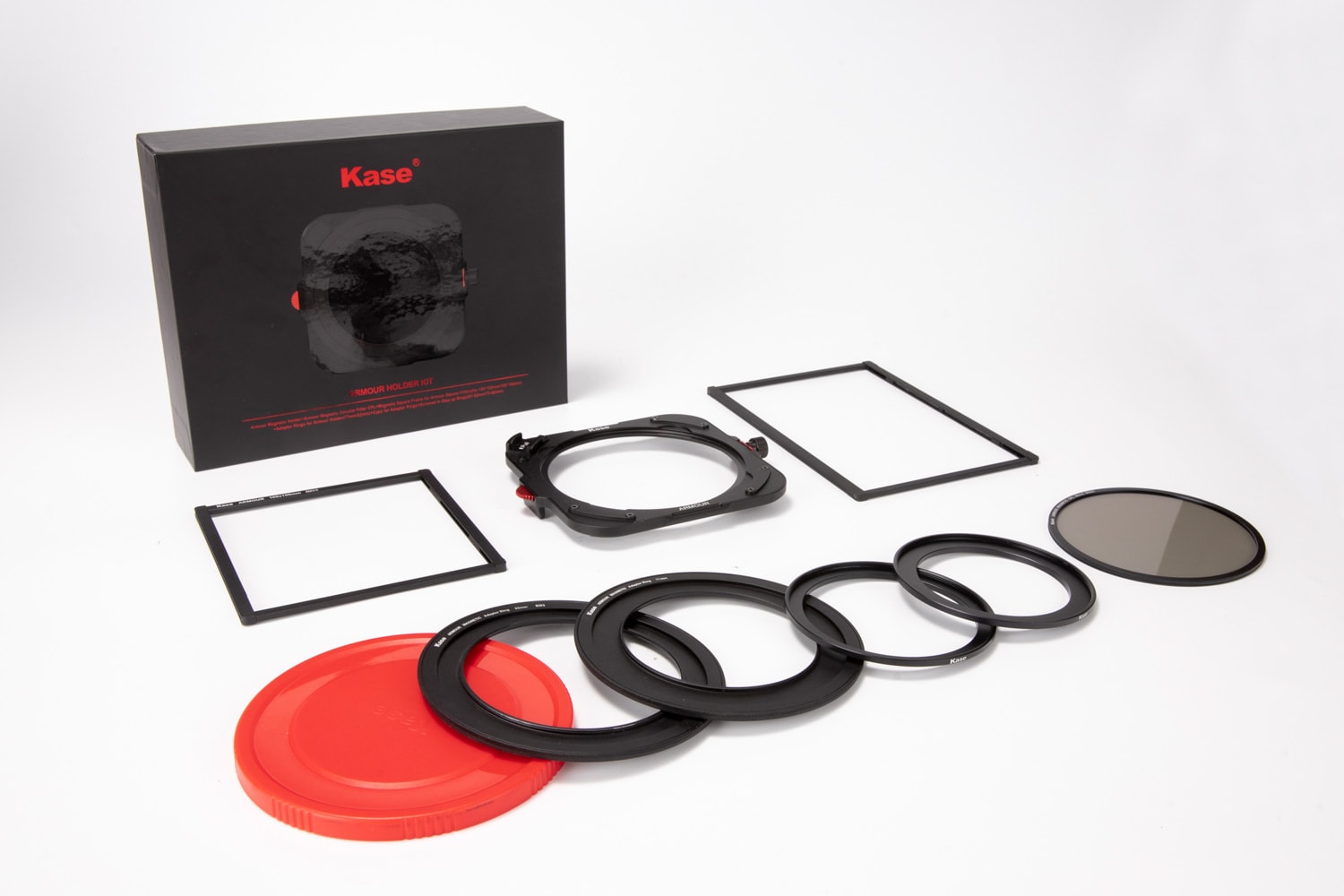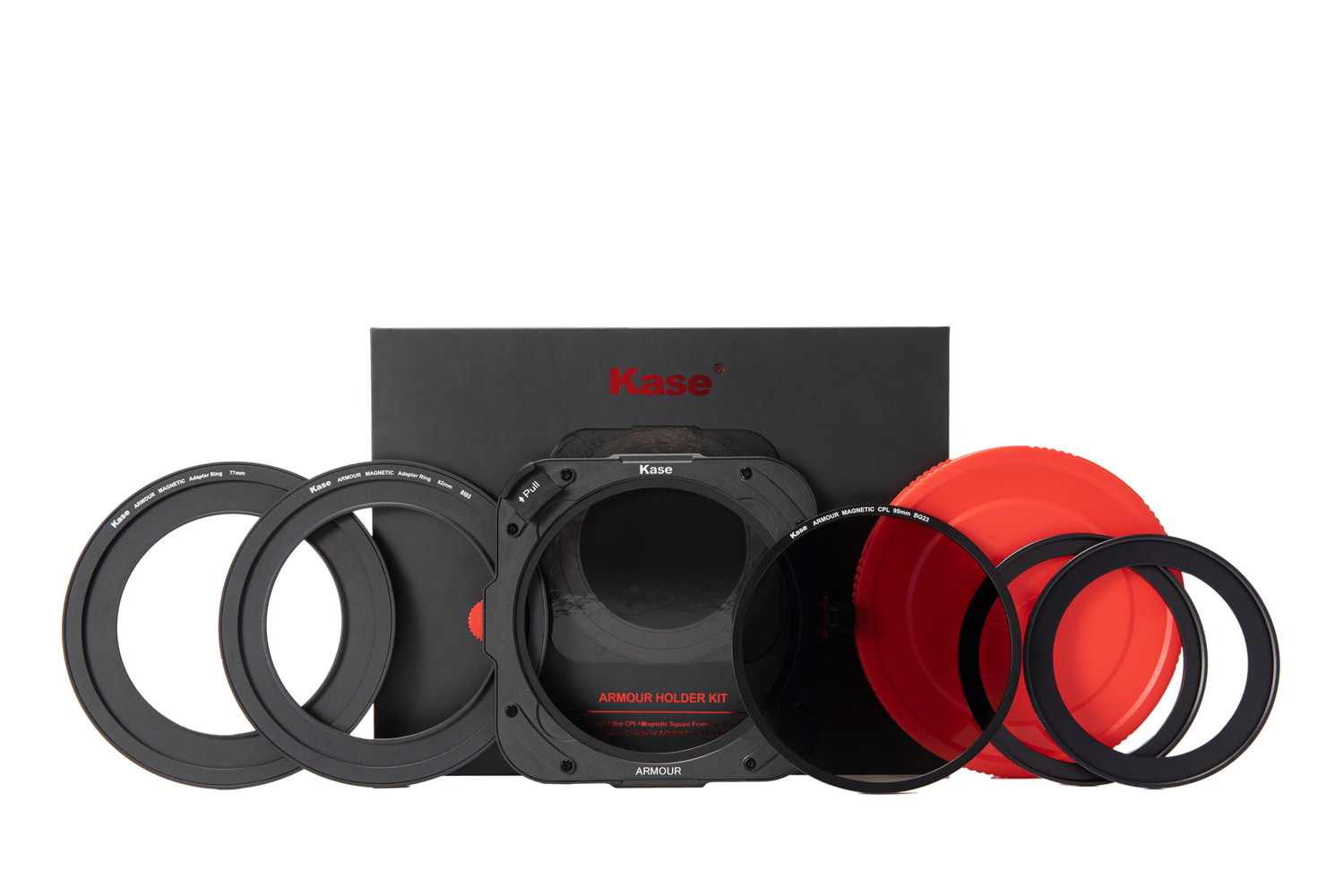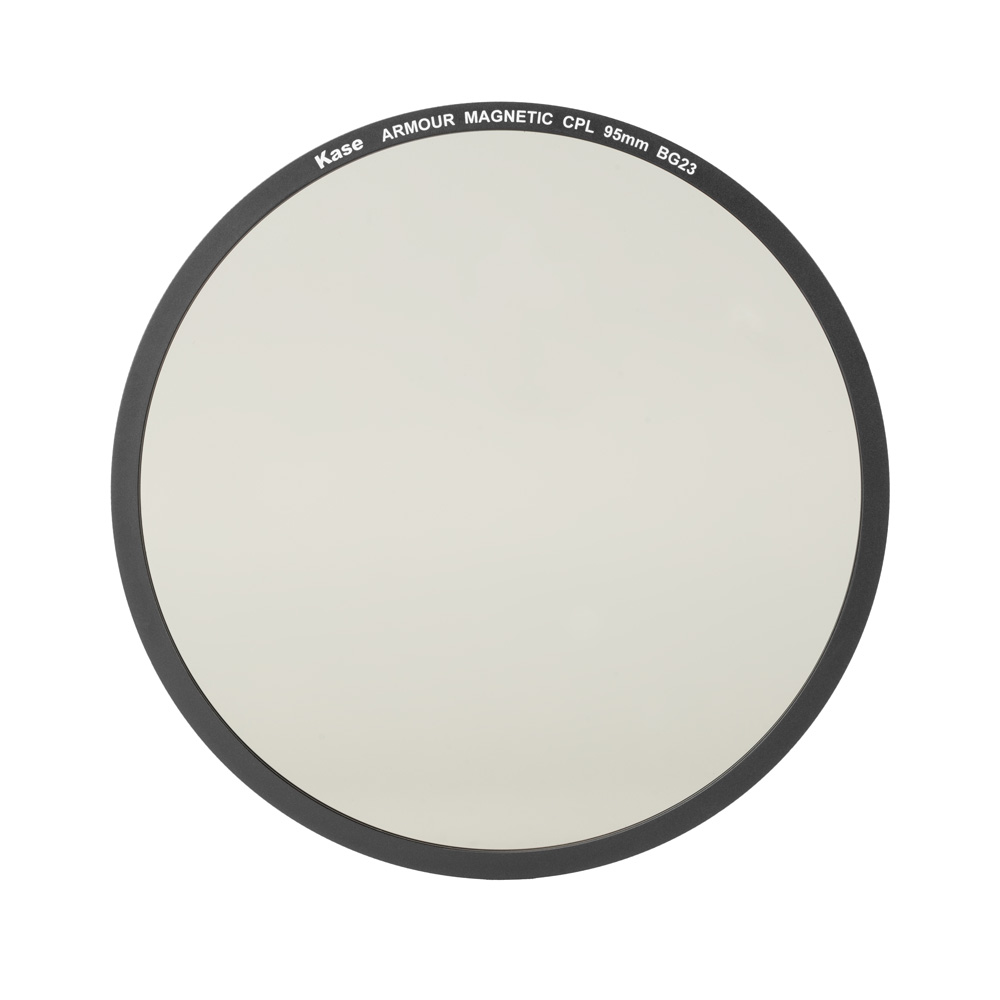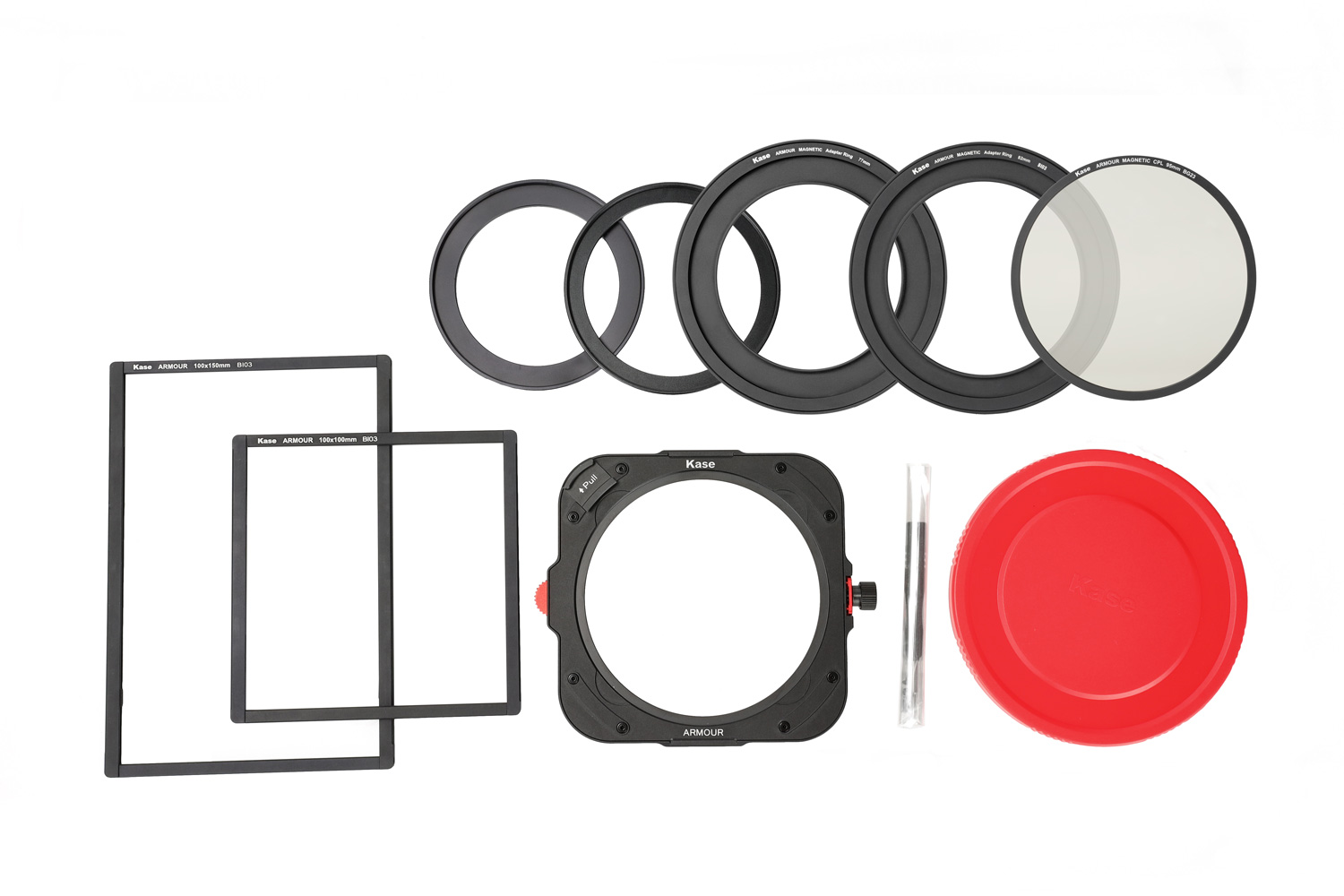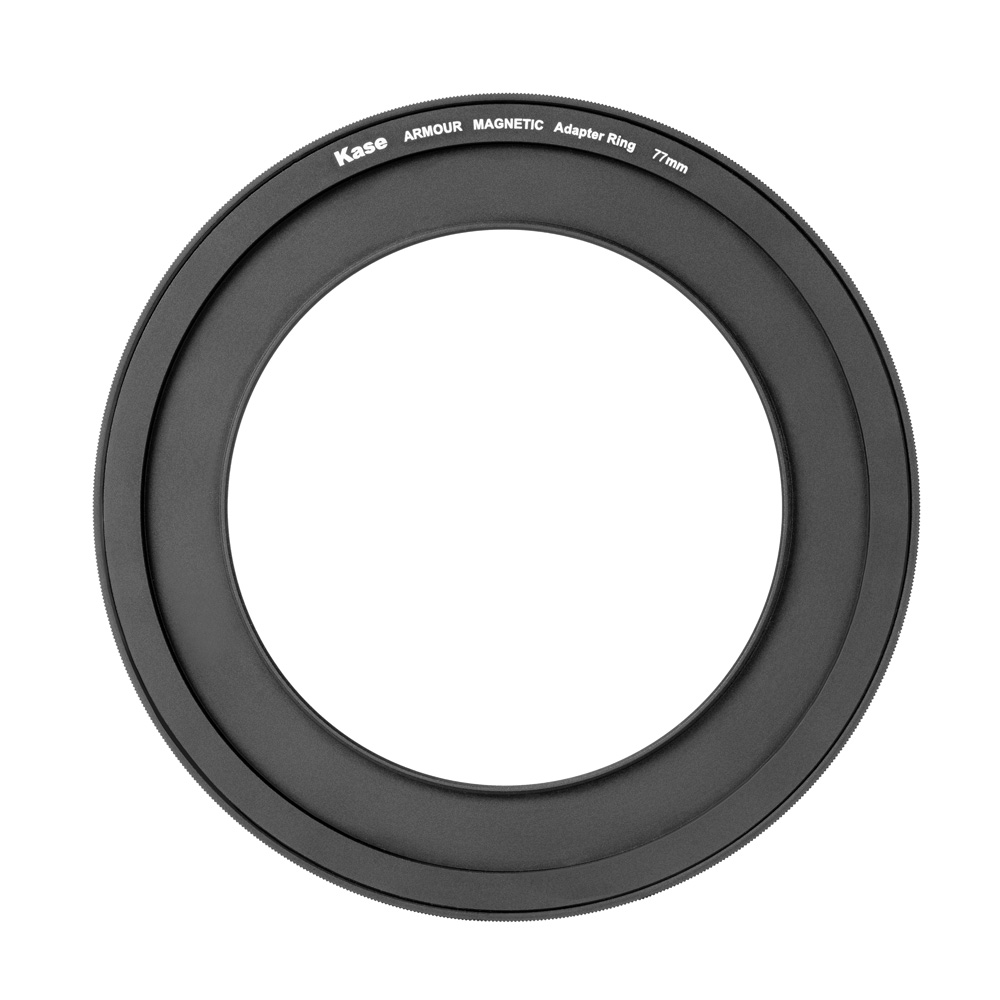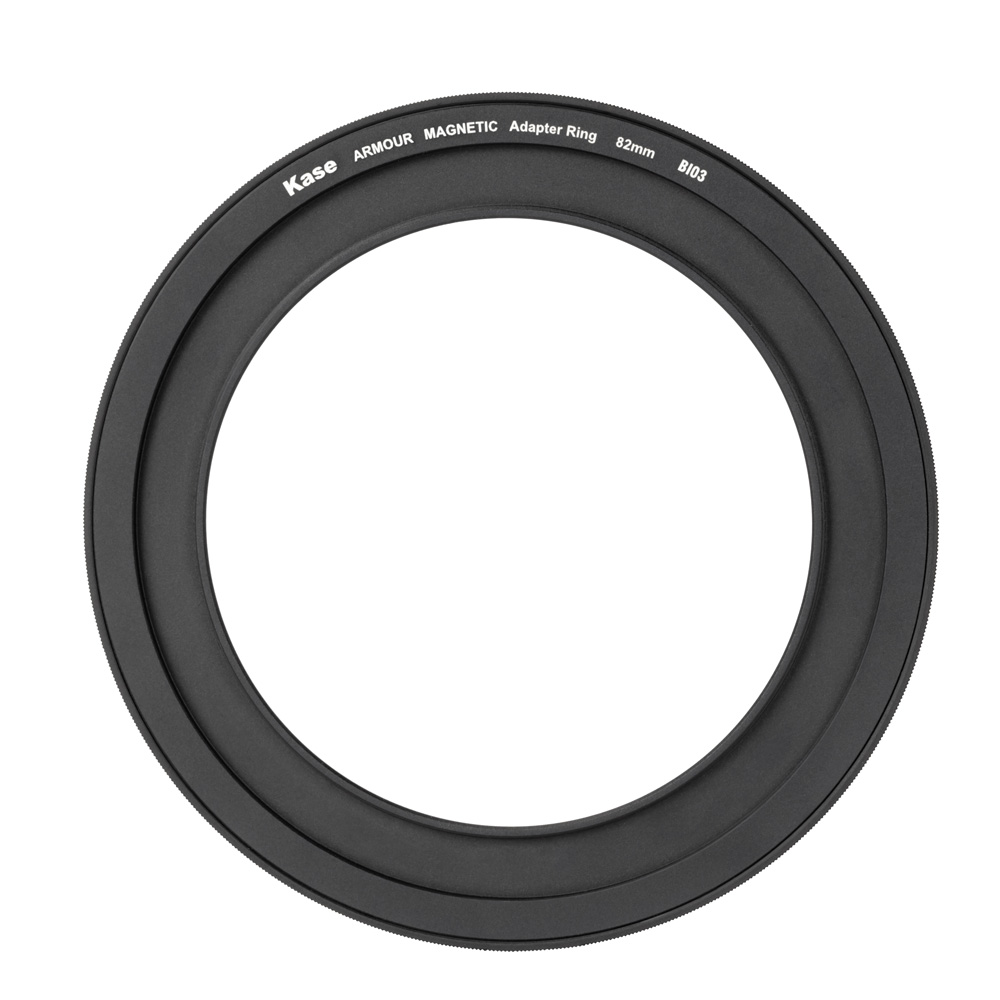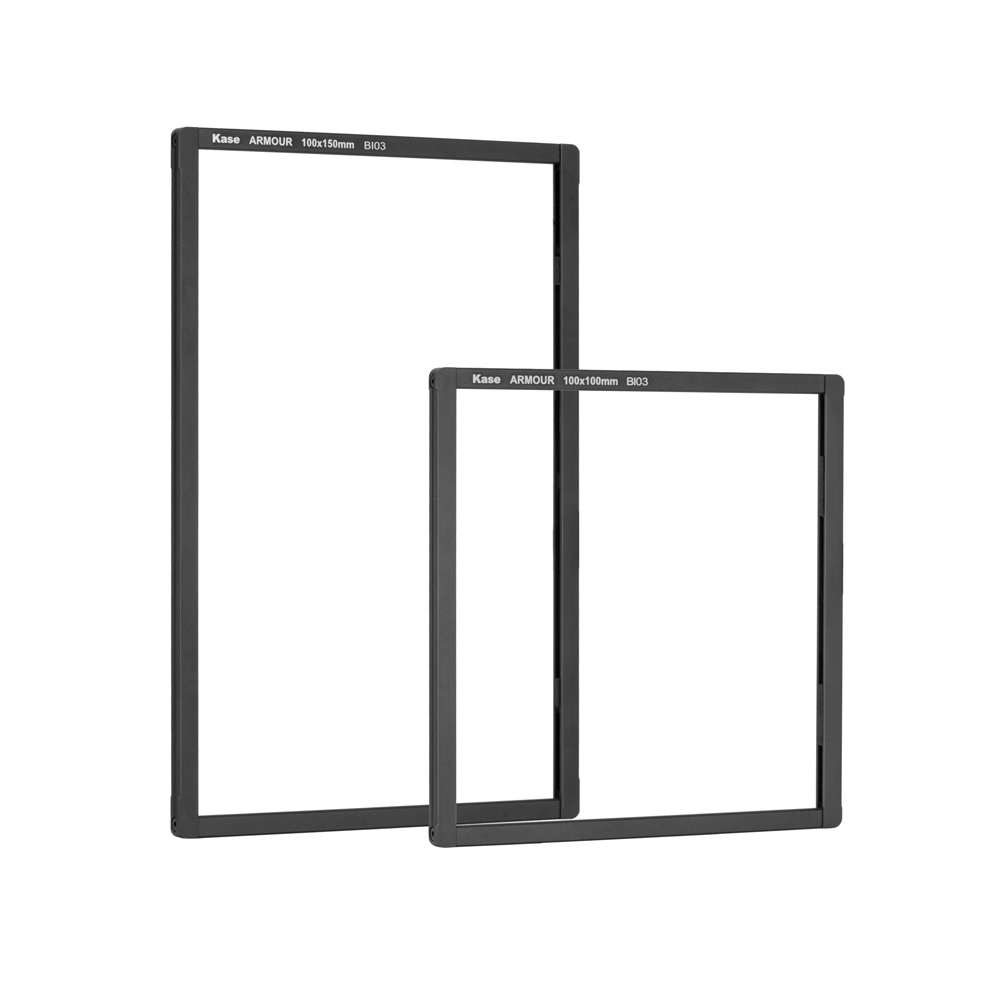 Key Features
Magnetic CPL filter and base adapter rings made of aluminium
Black anodised to avoid light reflections
Includes 2 magnetic frames
Product number:
4260442040446
Available in 7 working days, delivery time 2-5 days
Properties
Fits for lens brand:

Canon

, OM System

, Sony

, Nikon

, Fujinon

, Laowa

, Panasonic

, Pentax

, Sigma

, Tamron

Mount:

Magnetic

, Slide In

, Screw-In

Series:

ARMOUR

, K100

, K100 SLIM
Product information "ARMOUR Filter Holder Set incl. CPL and 2 Frames"
The Kase ARMOUR filter holder set is a great start to your Kase ARMOUR experience. It includes the ARMOUR filter holder and adapter. The Kase ARMOUR filter set is perfect for both professional and amateur photographers who want to use filters with all the benefits of Kase Wolverine filters, the speed of magnets and the added protection of Kase ARMOUR.
Special features:
Magnetic 95mm polarising filter
Faster mounting time compared to the classic rectangular filter system
Additional protection for the rectangular filters due to special aluminium frames with magnetic function
Fewer fingerprints on the edges of the filters
Hardened Pro HD optical glass
Highest colour accuracy
Metallic nano-coatings
Scratch resistant
Shock resistant
Water and dust/dirt-resistant
Easy to clean
Circular Magnetic ND filter reduces light loss
The ARMOUR filter system fits perfectly with Kase rectangular filters as well as those of other brands.
What is included?
1x 100mm ARMOUR aluminium filter holder
1x 95mm ARMOUR magnetic CPL filter
2x Magnetic Base Adapter Rings: 77-95mm & 82-95mm
2x Screw-in Step Up Adapter Rings: 67-82mm & 72-82mm
1x magnetic aluminium frame 100x150mm
1x magnetic aluminium frame 100x100mm
1x plastic lens cap
1x high-quality hexagonal screwdriver
To use the filter holder with other lens filter sizes smaller than 82mm, please use matching screw-in step-up adapter rings. For example, to use the ARMOUR system with a 58mm filter thread, you only need an additional 58-82mm screw-in step-up adapter ring.