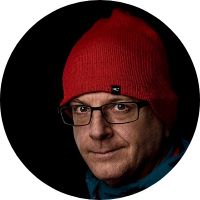 Biography
My name is Stephan Habscheid. I come from Bedburg in North Rhine-Westphalia. The small town is located almost exactly between Cologne, Düsseldorf, Mönchengladbach and Aachen.
I am (still) a part-time photographer. My focus is on landscape and city photography. I give photo workshops on these topics as well as on Milky Way and panorama photography in Cologne, Rotterdam and Amsterdam as well as on the Moselle and Burg Eltz.
Since I have the opencast mine with its huge excavators practically on my doorstep, I also offer workshops here. Further destinations are being planned. Practical photo workshops combined with image processing can also be found again and again in my offer.
Kase filters are my constant companions. Due to their extremely good workmanship in connection with the current filter holders and their very good color fidelity, they have my absolute purchase recommendation. With them, I can already give an image the accent it needs during the recording or capture the usually very high dynamic range in one recording.