Lens Hoods: Magnetic and Adapter Rings | Kase Accessories
Magnetic Lens Hoods and Adapter Rings from Kase
Kase offers different options to protect your lenses. Choose the lens hood that best fits your needs and always get high quality photography equipment. Make sure to also check our Lens Caps and Lens Protection accessories.
ROUND Magnetic Lens Hood
The magnetic lens hood was developed to make it possible for magnetic round filters to work with a lens hood on the lens. Assembly: Screw the magnetic adapter ring onto the lens Insert magnetic filters Attach magnetic lens hood Set one of four setting options for the lens hood Scope of delivery: 1x Magnetic adapter ring 1x Magnetic Lens Hood Hints:If you also want to use the lens hood in conjunction with smaller lens diameters, please also order a suitable screw-in step up adapter ring.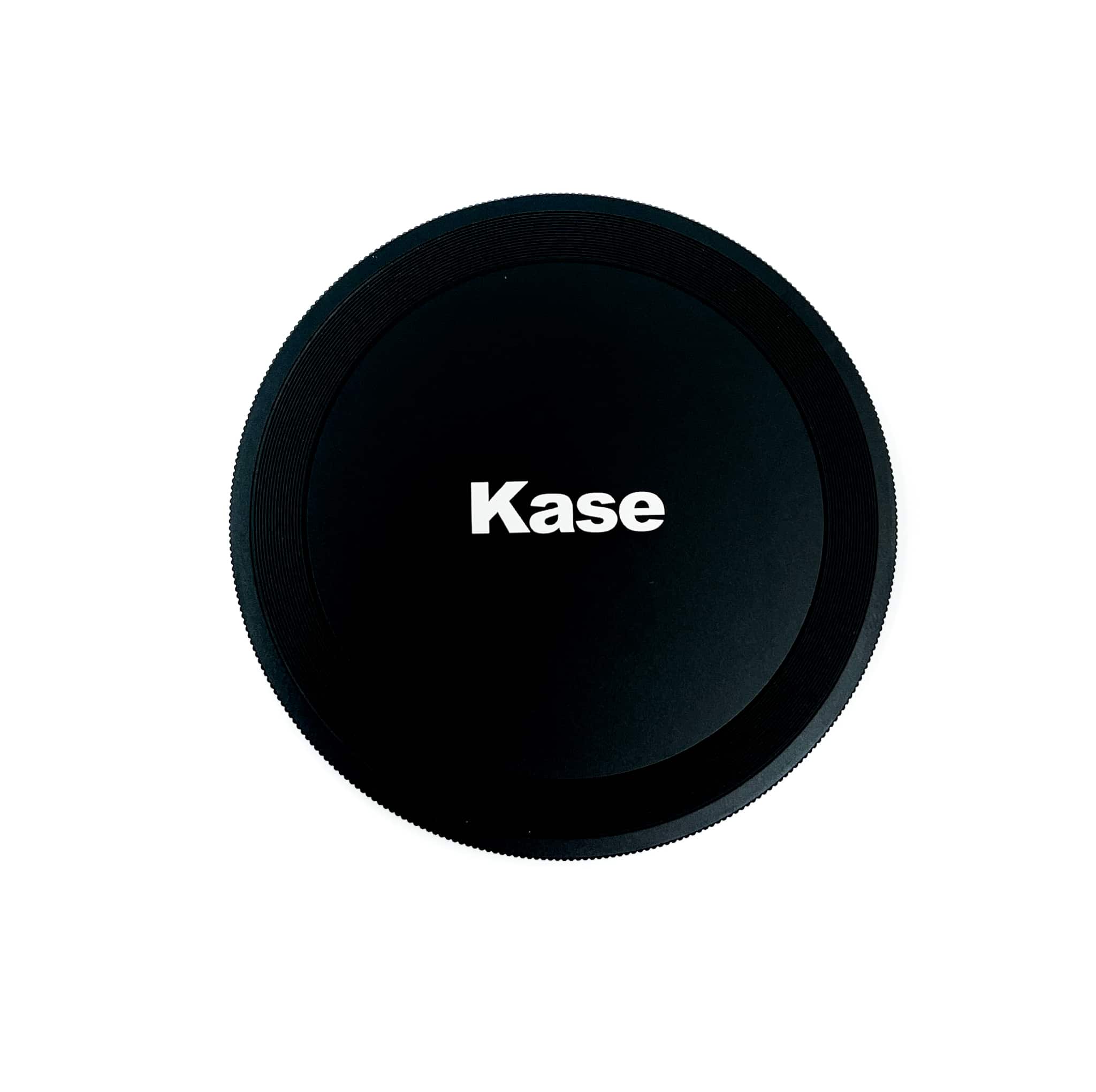 KW Revolution Magnetic Front Lens Cap Set incl. Inlaid Adapter Ring
Der KW Revolution magnetische Objektivdeckel in 58mm kann direkt auf dem magnetischen Adapterring auf dem Objektiv aufgesetzt bzw. "aufgeclipst" werden. Er schützt die Linse zuverlässig vor Staub und Verschmutzung. Der magnetische Objektivdeckel kann auch auf unseren magnetischen Rundfiltern der KW Revolution Serie montiert werden. Bitte beachten Sie, dass dieser magnetische Objektivdeckel nur zur Verwendung der magnetischen Rundfilter- und dessen Zubehör gedacht ist. Er passt nicht beim K9 Filtersystem oder beim ARMOUR System. Für diese beiden Serien gibt es eigenständige Objektivdeckel welche perfekt passen. Lieferumfang: 1x Magnetischer Objektivdeckel 58mm
ROUND Base Adapter Ring for Magnetic Lens Hood
Der Basis Adapterring der Magnetischen Gegenlichtblende ist der "Grundhalter" für die Gegenlichtblende. Auf diesem Adapterring werden auch die magnetischen ND Filter aufgesetzt. Montage: Magnetischen Basis Adapterring am Objektiv anschrauben Magnetische Filter einsetzen Magnetische Gegenlichtblende befestigen Eine der Einstellungsmöglichkeiten der Gegenlichtblende einstellen Lieferumfang: 1x Magnetischer Adapterring der Gegenlichtblende in 95mm Hinweise: Sollten Sie die Gegenlichtblende auch in Verbindung mit kleineren Objektivdurchmessern verwenden wollen, so bestellen Sie bitte zusätzlich einen passenden Einschraub Step Up Adapterring.