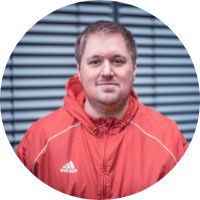 Biography
Hi :-) My name is Oliver Hummell, I'm a landscape photographer & YouTuber from the beautiful Lower Rhine region.
Whenever I find the time, I combine my two greatest passions: photography and travel.
You can find me roaming through forests bathed in fall colors, at clear Canadian mountain lakes, in front of thundering Icelandic waterfalls and exploring secluded slot canyons in the American Southwest. The wild, rough, often Nordic landscapes are what particularly appeal to me: I'm drawn to them again and again.
In these landscapes I seek silence and solitude, take my photos in peace and run a time lapse while enjoying the sunrise or sunset. During my trips, I create travel and photography films for YouTube, because this form of "video diary" is the best way for me to record my very personal experiences.
As far as photography with filters is concerned, I have used numerous different screw-on to (large) plug-in filters over the years. I found the handling to be too cumbersome and annoying. I am therefore very happy to have found a partner in Kase whose round magnetic filters make my life as a photographer much easier :-)