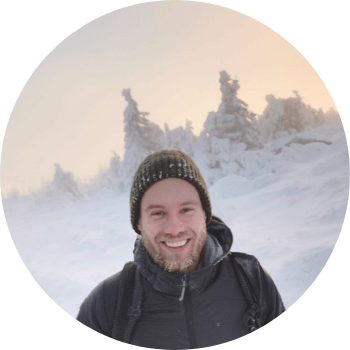 Biography
Hi, I'm Johannes Kowalewski, landscape photographer from Schleswig-Holstein.
I got into photography in 2017 when I wanted to photograph my long-distance hike through New Zealand on Te Araroa. What was initially only intended for friends and family quickly turned into my great passion.
The breathtaking landscape of New Zealand was the proverbial trigger for many more exciting photo adventures. I now spend a large part of my time in nature and try to capture the many scenic facets of northern Germany. In addition to the Lüneburg Heath or the North Sea, I also regularly go to Madeira or the rough coasts of Scandinavia. While I was initially enthusiastic about classic, wide-angle landscape photography in the first few years, I now often photograph abstract scenes and small details.
I was particularly chosen because the pictures do not allow any conclusions to be drawn as to where they were created and could have been created anywhere. This way you can take impressive and expressive photos even away from famous places. For me, landscape photography includes 3 essential things. The first thing to do is to find suitable motifs in nature. In order to stage the motif correctly, the external conditions have to be right. I often wait many months and return to a place several times until the weather conditions are to my liking. In the last and final step, the resulting photos are printed. The feeling of holding your own work in your hand and later seeing it on the wall is just great.
Kase's outstanding filters regularly help me capture those perfect moments in nature. I am grateful for the support and the great team at Kase!
I pass on my knowledge of landscape photography, image processing and many tips and tricks on photo trips or workshops.
You can find out more about this on my website