ROUND Screw In Anti Microbial UV Protection Filter
Kase's UV protective filter of MCUV II series are made of precision optical glass and provided with a special coating that makes the filter scratch resistant and water- and oil-repellent. The compact design of the SLIM design with a thickness of 3.2 mm occur no problem with additional vignetting. The MCUV II filters absorb unwanted UV components in the light and can, thanks to its colorless and clear properties of course, as permaneter protection filter be left on the lens The Kasefilter MCUV II are available in the following diameters:. 37mm, 39mm, 40.5mm, 43mm, 46mm, 49mm, 52mm, 55mm, 58mm, 62mm, 67mm, 72mm, 77mm , 82mm, 86mm, 95mm, 105mm and 150mm B270 optical glass SLIM design (3.2mm)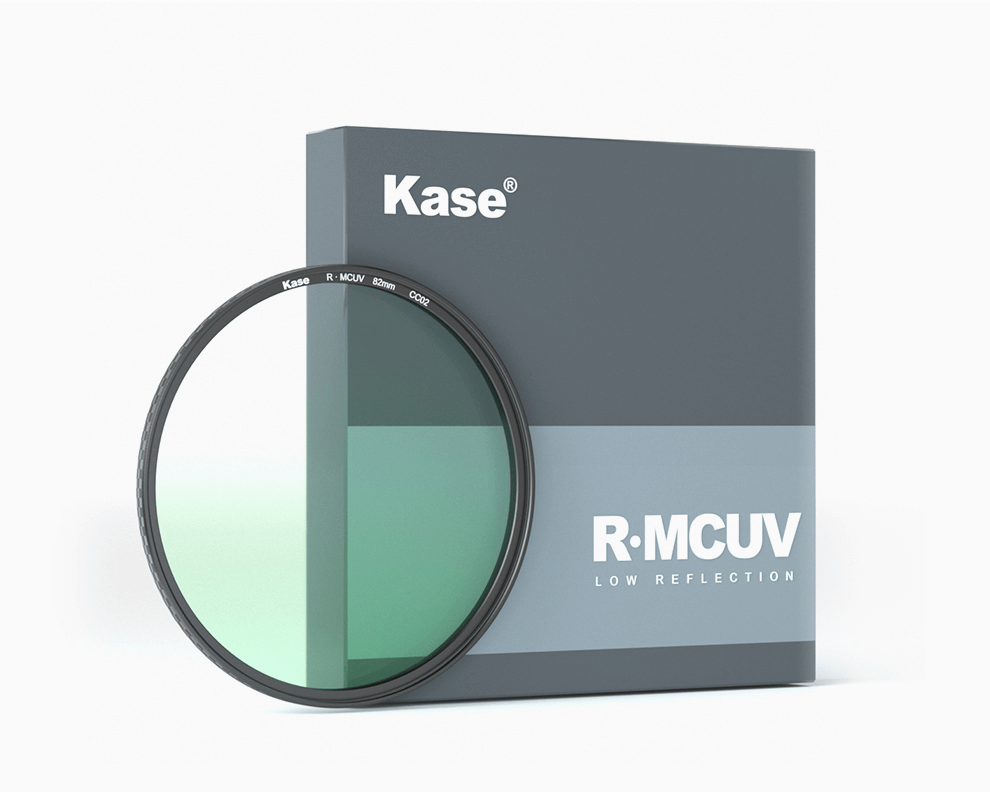 ROUND Screw In R-MCUV Protection Filter
Our R-MCUV protection filter has an additional coating to reduce light reflections. Especially in landscape and city photography you have a noticeable advantage compared to conventional UV filters. Protect your expensive camera lens from accidental scratches by adding a UV filter on top. The R-MCUV Pro is an extra coated filter with a special lens coating sealed to the surface of the filter that blocks all UV rays. We offer 3 colors, Black, Purple and Blue, so you can match the filter to your camera or just add some color to your gear. Get the ultimate protection for your lenses. Scope of delivery: 1x R-MCUV protection filter 77mm 1x storage case
Worth knowing about our UV filters
---
Lens protection is important!
The UV filter guarantees excellent image quality with fewer reflections.
The coatings and impact-resistant glass are designed to provide extra protection for your lens
UV light
dirt
mechanical effects
18-layer multi-layer coating filters ultraviolet light and effectively reduces filter reflection and ghosting, while the filter is scratch-resistant, water-resistant, oil- and dust-resistant.
The very thin and light aluminum frame still reliably protects the glass from impacts.
Due to its slim design, vignetting is effectively avoided.
The coatings based on nanotechnology (lotus effect) creates a better beading effect with water, which makes cleaning this filter easier and faster.