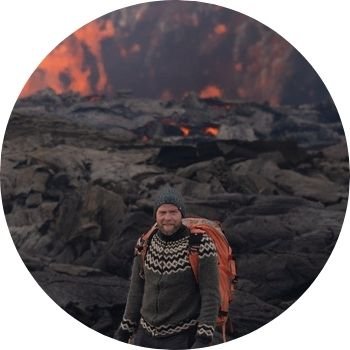 Biography
A native Icelandic photographer, owner of Thor Photography.
Since young age I've been involved in photography and since digital it's been, to begin with, a serious hobby which I then turned into a full-time carrier around 2014.

Since young age I've travelled a lot and not many hobbies go better hand in hand like travelling and photography.
Being very outdoorsy all my life it was the logical step to focus on nature and landscape photography when I decided to turn this hobby into a full-time job.
Capturing the nature in any form or shape gives me great joy, just being out in the nature has a good affect on your mind and body.

I've been offering photo tours and workshops both in Iceland and internationally since 2015, both helping others to hone in on their skills and/or offering experience by exploring some of the most picturesque areas in the world.

It's aways been my goal to spend more time in the field than in front of the computer, therefore using filters have always been part of my creative outlet, getting it right in camera is something I stive for.
It's a great honour to be offered to work with one of the industry standard leading filter manufactures in the world.