UV Protection Filter | ROUND Series
UV Protection Filter
Here you will find all Products and Information about our UV Protection Filters.

Product Filter
Matching Products for your Sizes and Systems
ROUND Magnetic MCUV UV-Filter
Der magnetische UV-Filter ist als "Immerdrauf"-Schutzfilter gegen Kratzer und Verschmutzungen für Ihr Objektiv gedacht. Der Filter verfügt an seiner Aussenseite über eine magnetische Fläche, die das Verwenden unsere magnetischen CPL und ND-Filter zu ermöglichen. Die Filter werden in den Durchmessern: 67mm, 72mm, 77mm, 82mm und 95mm angeboten. Material Rahmen: Aluminium / Magnetstreifen Material Glas: gehärtetes optisches Glas Hinweis zur Montage des magnetischen MCUV UV Filters: Der MCUV hat ein Außengewinde und wird OHNE magnetischen Adapterring direkt auf das Objektiv (bzw. einen dazwischensitzenden Einschraub Step Up Ring) geschraubt. Auf den MCUV können ND Filter via Magnetismus gesetzt werden. Der MCUV "ersetzt" quasi den magnetischen Adapterring. Hintergrund ist, dass der MCUV als "Immerdrauf-Schutz" gedacht ist.  
ROUND KW Revolution Magnetic MCUV Filter
The magnetic UV filter is intended as an "always on" protective filter against scratches and dirt for your lens. The filter has a magnetic surface on its outside that allows the use of our magnetic CPL and ND filters. The ROUND KW Revolution Magnetic MCUV is perfect for reducing stray light and removing UV rays. Scope of delivery: 1x ROUND KW Revolution Magnetic MCUV Filter (Black Frame) 1x ROUND KW Revolution Inlaid Ring 1x magnetic adapter ring to screw onto the lens 1x storage box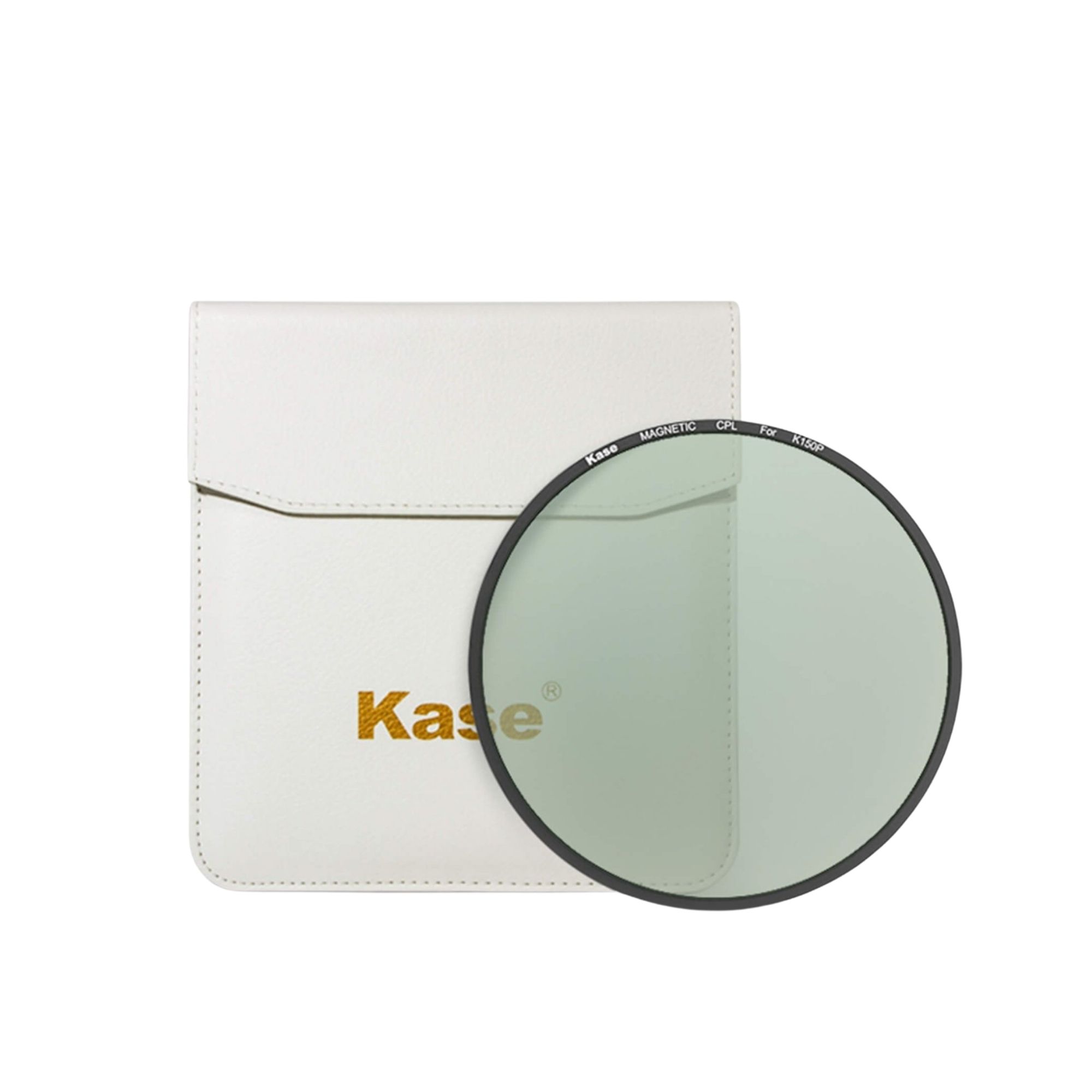 K150P Magnetic MCUV UV Filter
Der K150P UV Filter schützt Euer Objektiv sicher vor UV Licht und Schmutz. Der K150P MCUV Filter kann magnetisch im K150P Universal Filterhalter montiert werden. Der Filter hat einen Durchmesser von 150mm und ist aus Alumiminium sowie optischem Glas gefertigt. Der Filter verfügt über unsere hochwertige Mehrfachbeschichtung. Lieferumfang: 1x K150P Magnetischer MCUV UV Filter 1x Tasche mit Magnetverschluss zur sicheren Aufbewahrung Hinweis: Bitte beachtet, dass immer nur ein runder magnetischer Filter im K150P Filterhalter montiert werden kann. Es ist somit nicht möglich, mehrere der mangetischen Rundfilter der K150P Reihe aufeinander zu stapeln.
Round magnetic UV filters protect your lens
A UV filter to protect your lens is essential for all types of photography. It prevents scratches and dirt on your front lens. The UV filter is usually designed for permanent use.
What does a UV Filter do for the camera?
As the name suggests, the UV filter primarily helps against the sun. Due to its nature, it ensures that the intense rays do not penetrate to the sensor and damage it. Despite the sun visor, the sunlight can always fall right into the lens and then such protection makes sense. The UV filter also serves another function that cannot be derived from the name.
Since it is usually the cheapest of all filters, it can be used to protect the outermost lens glass. For example, anyone who has ever dropped the camera with the expensive lens first while taking a picture will quickly learn to appreciate this protective function.
In most cases, only the glass of the filter cracks in such a situation and the lens remains undamaged. Even in crowds, for example at the Christmas market, sharp objects often get in the immediate vicinity of the lens. If you don't have a cap on the lens, you are at least protected by the UV filter.