K75 | Adapter Rings after Filter Holder
K75
Here you will find all Products and Information about our Adapter Rings for the K75 Filter Holder.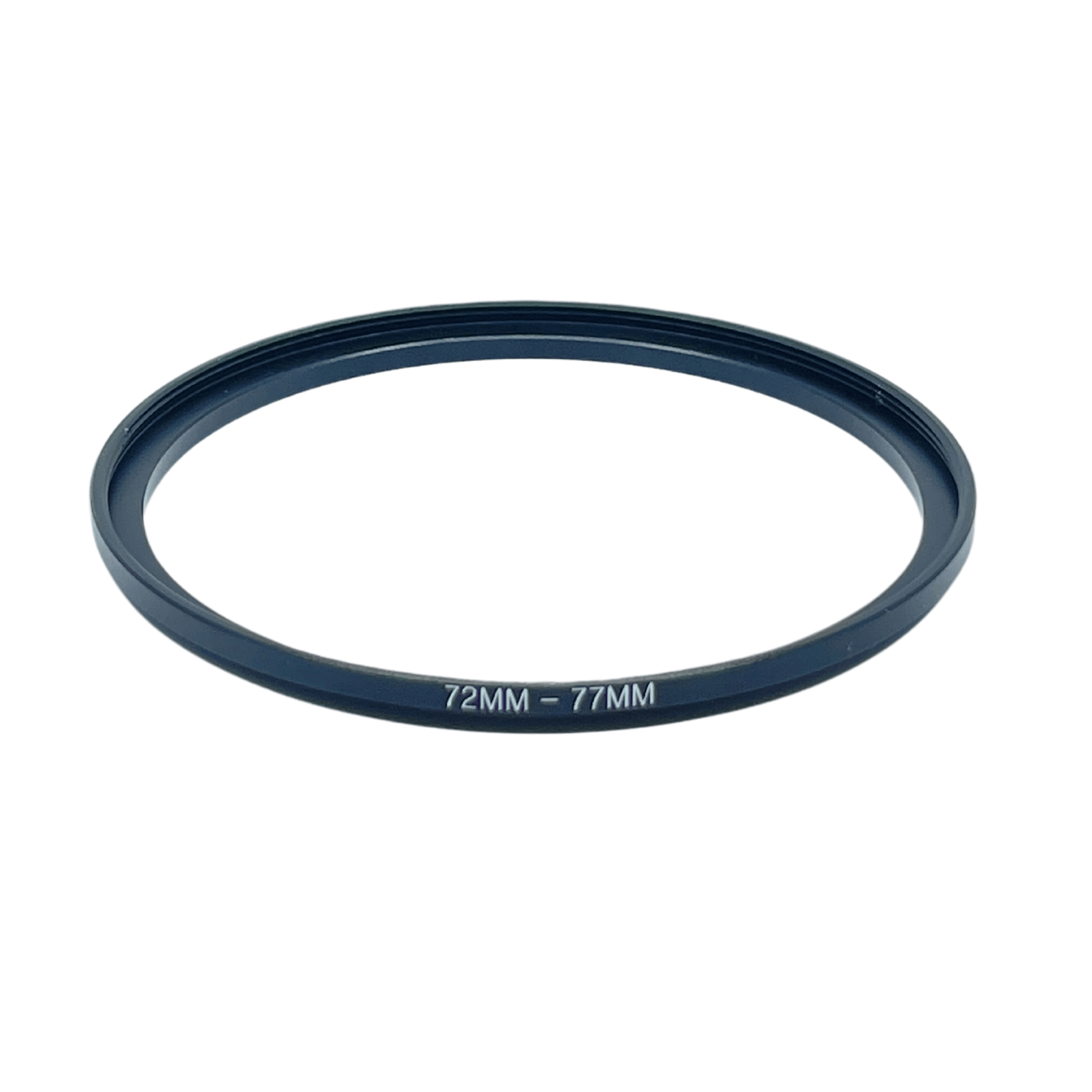 ROUND Screw In Step Up Adapter Ring
Diameter from to:
72-77mm
Um u.a. unser K100 Filtersystem bzw. das K6, K8 und K9 Filterkit sowie das ARMOUR System auch auf Objektive mit kleineren Durchmessern adaptieren zu können, haben wir unsere Step Down Adapterringe aus leichtem und hochfesten Aluminium entwickelt. Es können mehrere Ringe aufeinander aufgeschraubt werden bis der gewünschte Zieldurchmesser erreicht ist. Die Step Up Adapterringe sind auf die im Filterhalter mitgelieferten 77mm sowie 82mm Basis Adapterringe abgestimmt und sind in unterschiedlichen Größen bestellbar. Lieferumfang: 1x Einschraub Step Up Adapter Ring
K75 Screw In Step Up Adapter Ring
Diameter from to:
52-67mm
Diese Adapterringe sind für das Kase K75 75mm Filterhalter System geeignet. Mittels des passenden Adapters können Sie ihr kleineres Objektiv an den Durchmesser des Filterhalters adaptieren. Bitte beachten Sie, dass die bei Nutzung mehrerer Objektive ggf. einen Adapterring pro Objektiv benötigen. Der Adapterring ist in diversen Größen verfügbar.