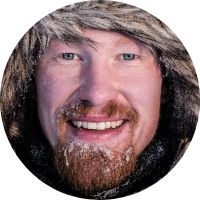 Biography
I have been drawn to nature since my earliest childhood, but the camera only joined me later. In 2012 I dropped out of high school to devote myself to my passion for photography. I finished my training as a photographer in the summer of 2015 as one of the best graduates in Germany. Since then I have been working as a freelance nature photographer.
As a nature photographer, I experience quiet and intimate moments in a wide variety of places around the world. During the many hours I spend outside, I try to capture the uniqueness, the beauty but also the fragility of our natural environment. My paintings arise from a deep desire to convey my passion for nature with all its wonders. With my pictures I want to give insights that are unique and touching.
I believe a good photograph not only documents the scene but conveys the artist's vision.
For me it goes without saying that my recordings are always made in the wild and free nature. It is important to me that my photographs are taken on site directly in the camera and not afterwards on the PC. Working with a good filter system is essential for this in particular, in order to be able to react to lighting moods and local conditions.
The unpredictability of nature always makes my work exciting and unique. But most of all, photography gives me the opportunity to do what I love the most.