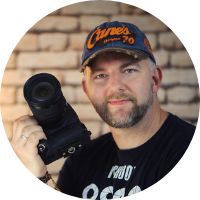 Biography
My name is Riko Best and I come from beautiful Mecklenburg-West Pomerania. As a full-time photographer, my main focus is on wedding and portrait photography.
For me, landscape photography is the calm counterpart to the rather hectic wedding photography. The Baltic Sea, almost on the doorstep, is of course an ingenious photo spot.
Since 2019, in addition to my regular photo workshops on the subject of landscape photography, I have also been running a YouTube channel and I am happy to pass on my knowledge and experience here in the form of weekly videos.
Every sunset and every long exposure on the water is different, more exciting and more beautiful. Especially long exposures in combination with ND gradient filters are of course a must here. I work with the Kase brand because the color fidelity and high-quality workmanship convinced me.