Solid Rock Carbon Fiber Tripod C82 Set with Ball Head TX20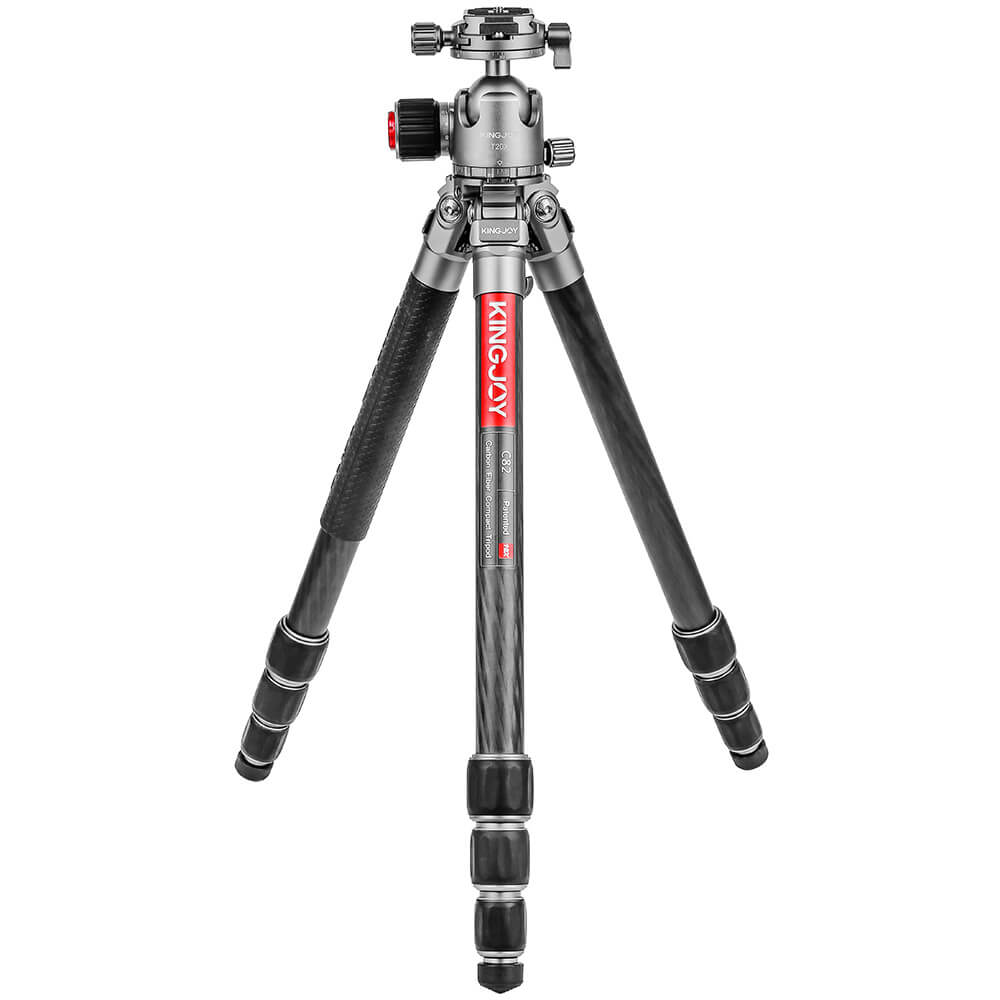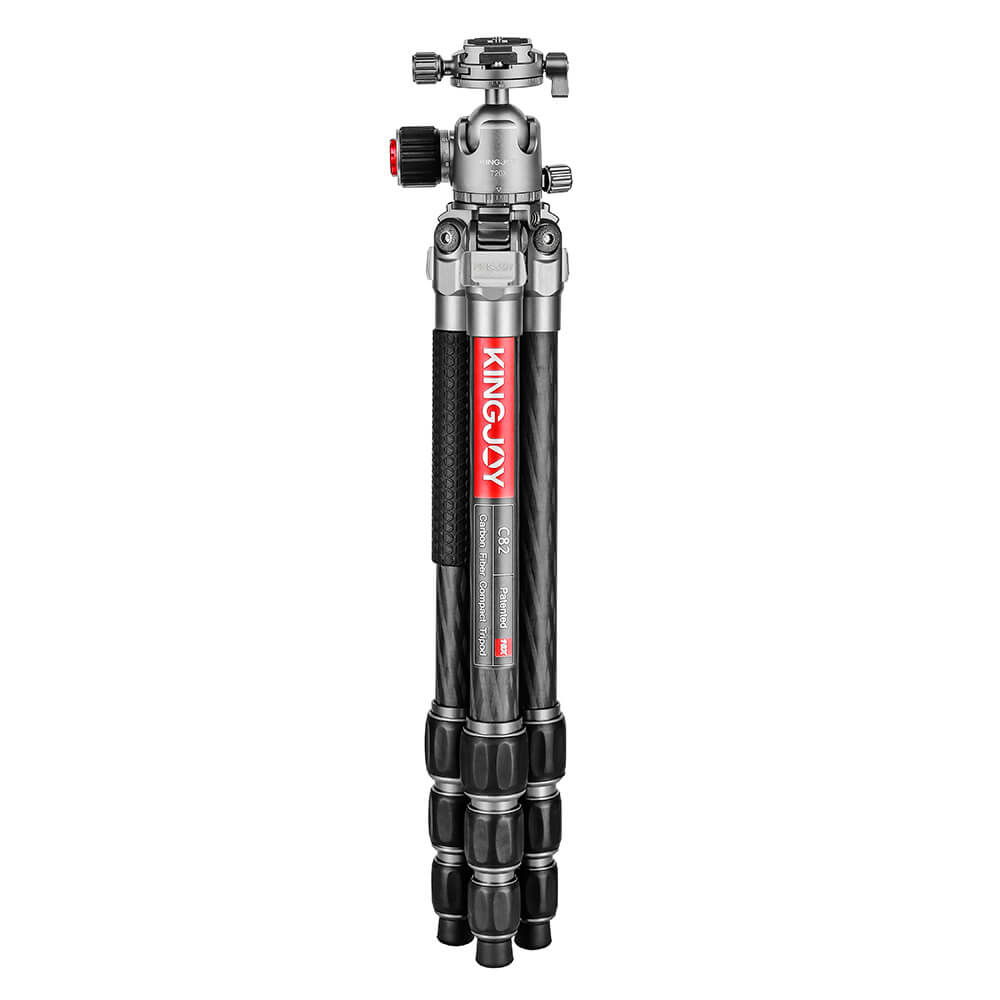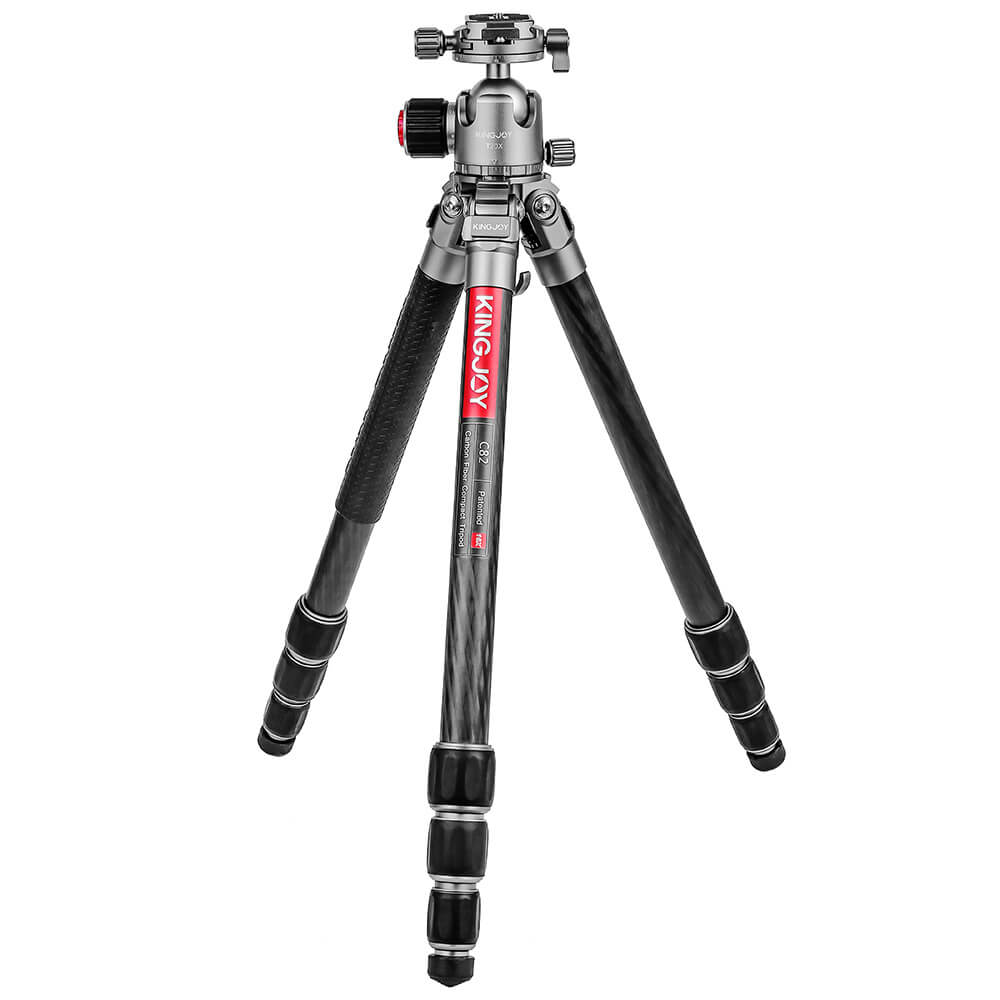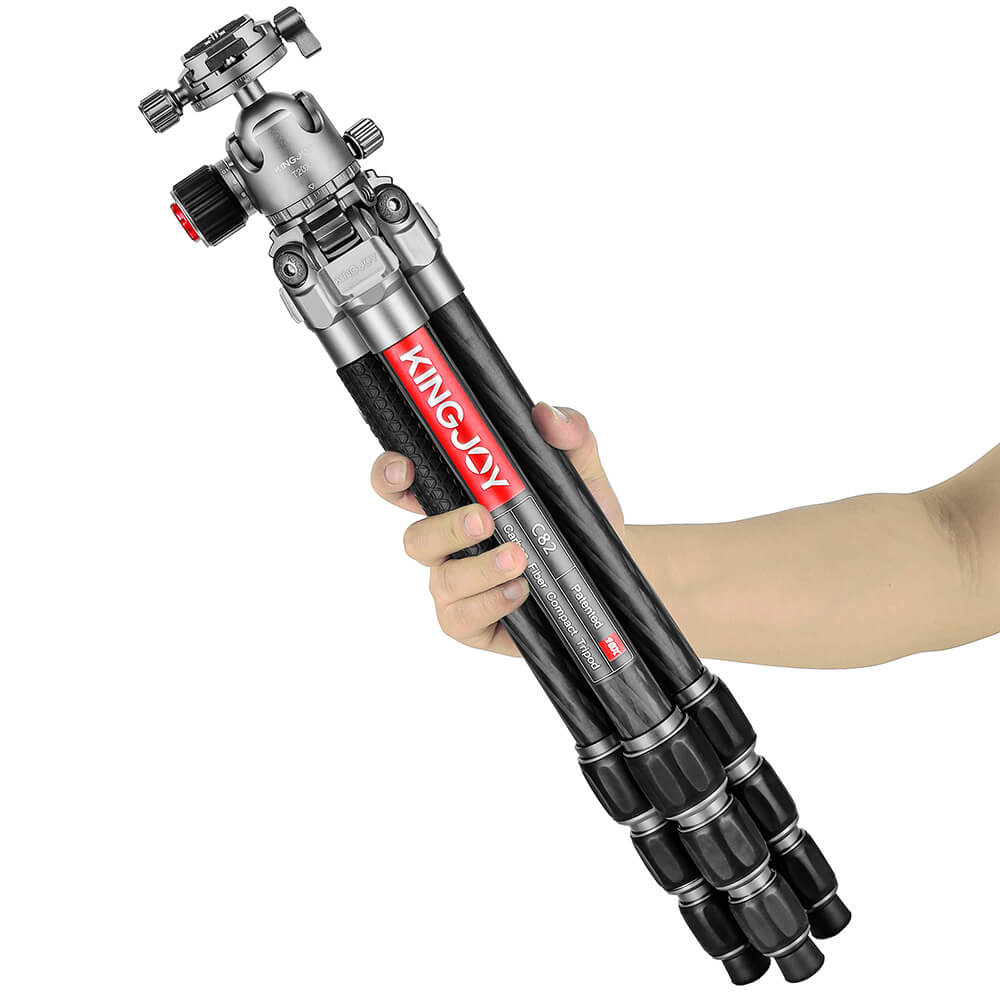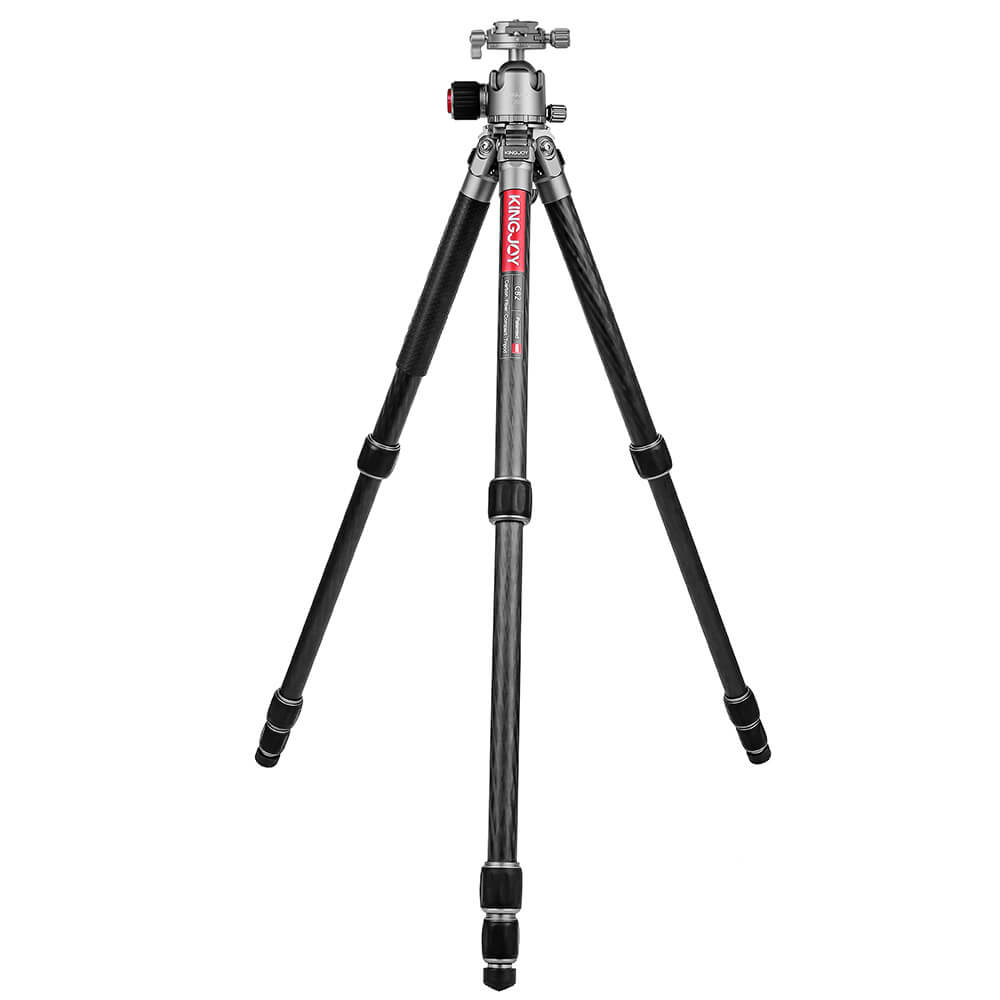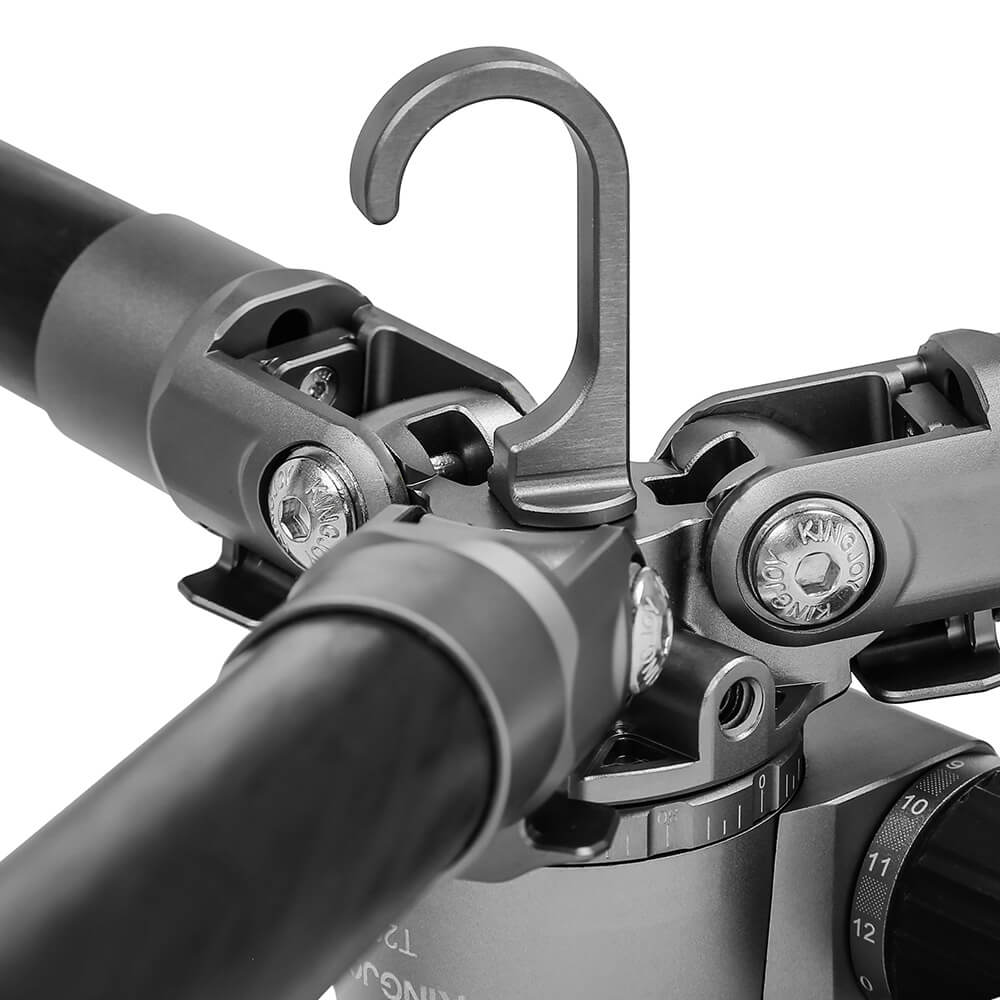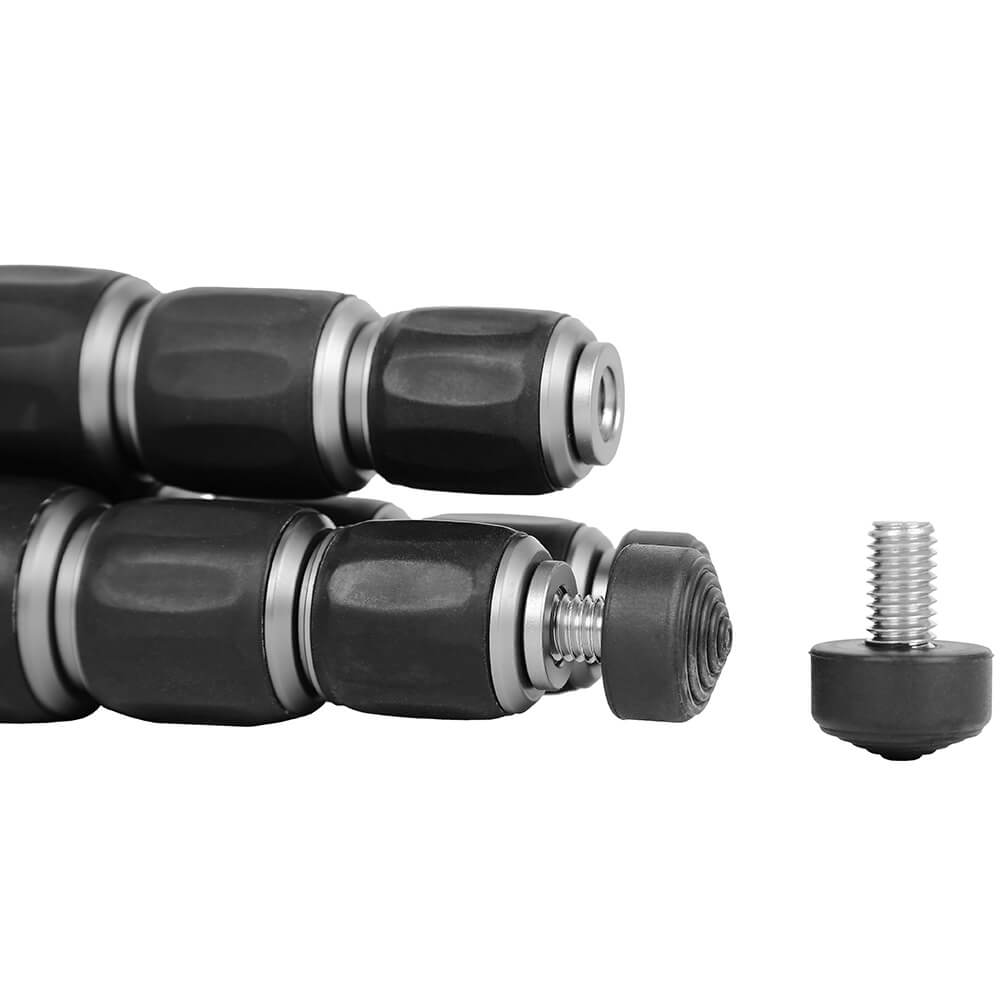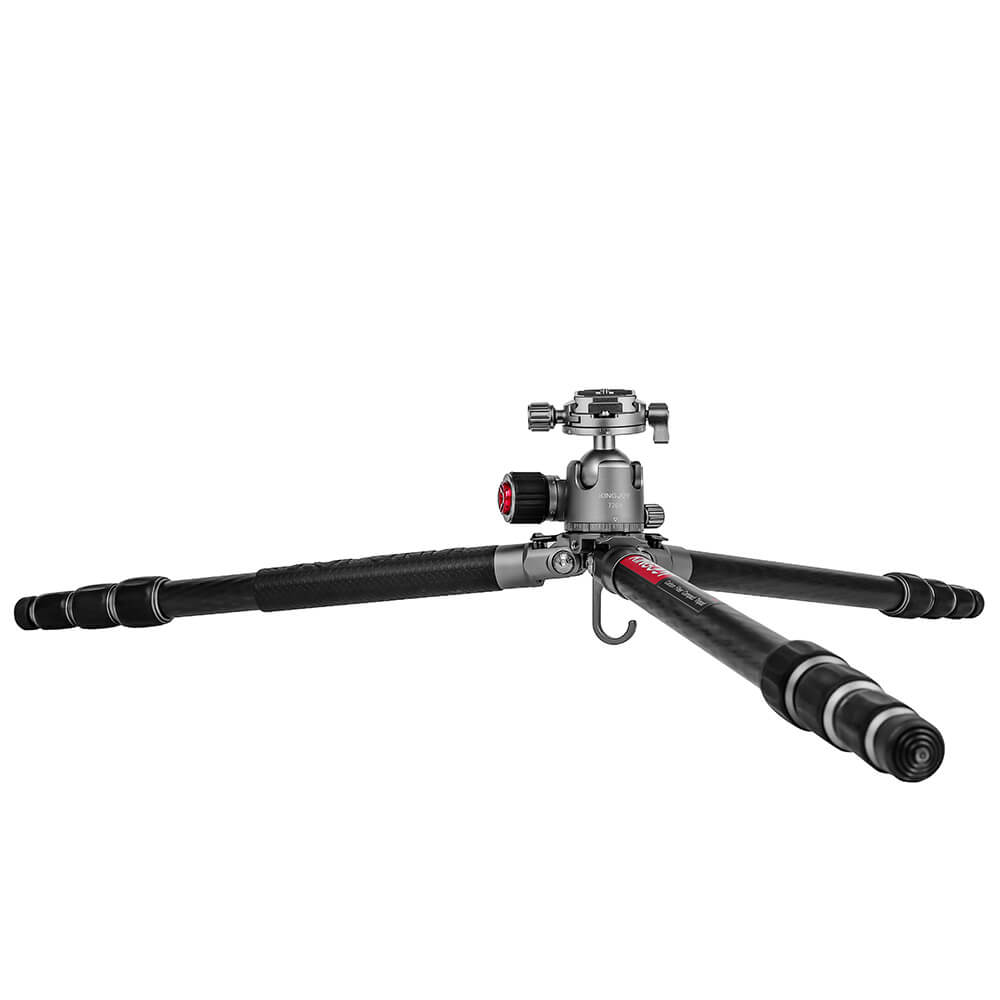 Picture similar to product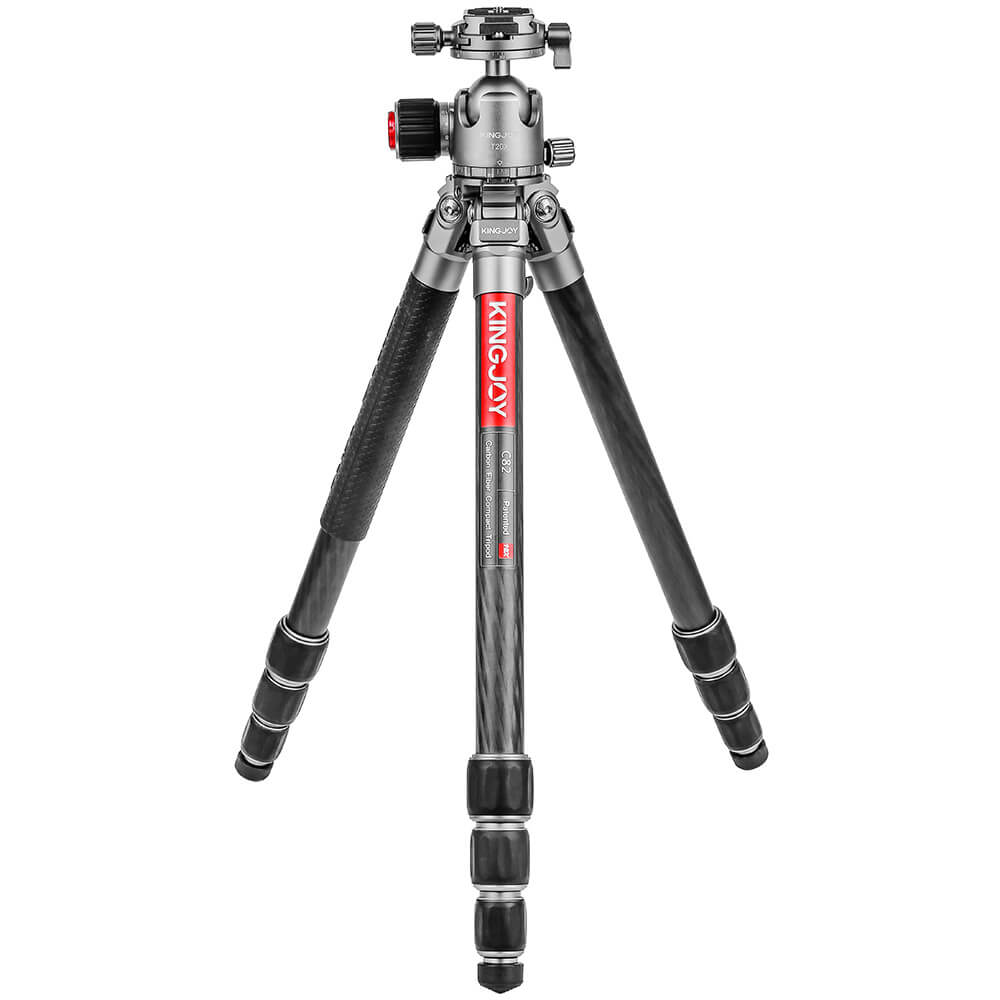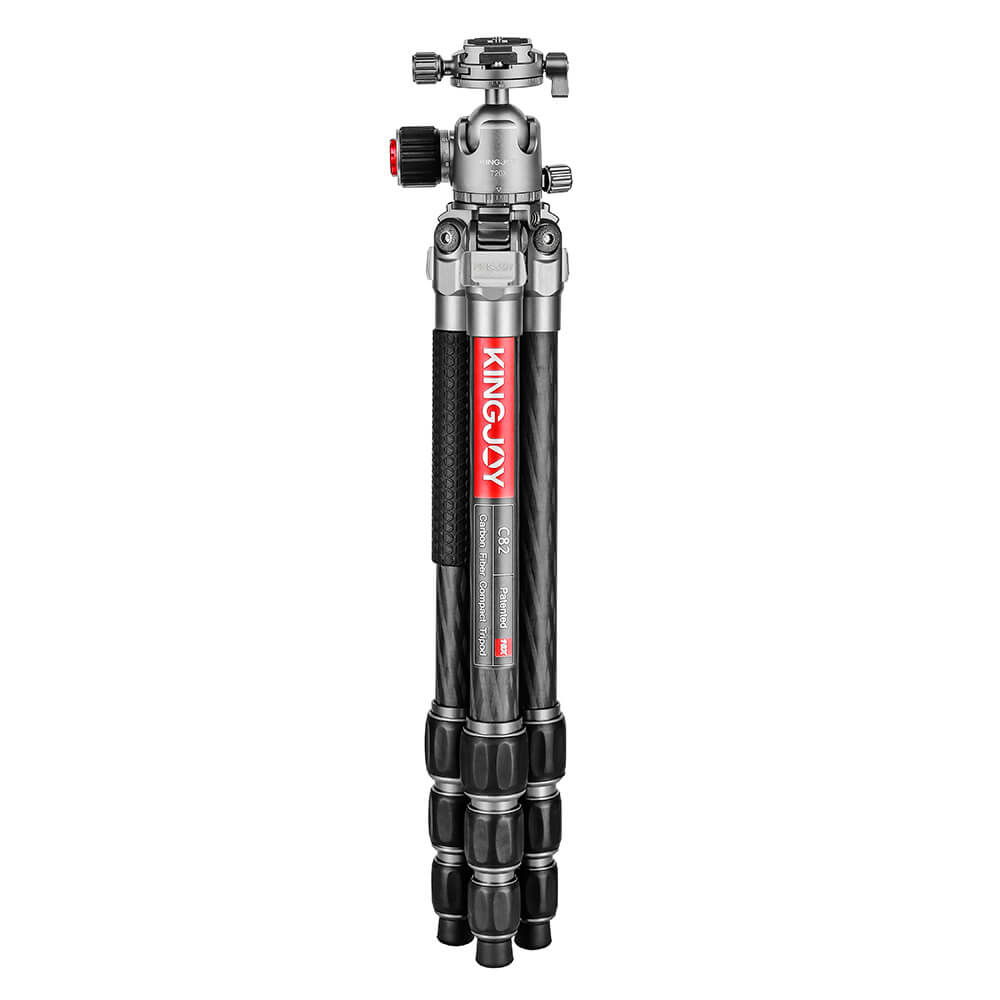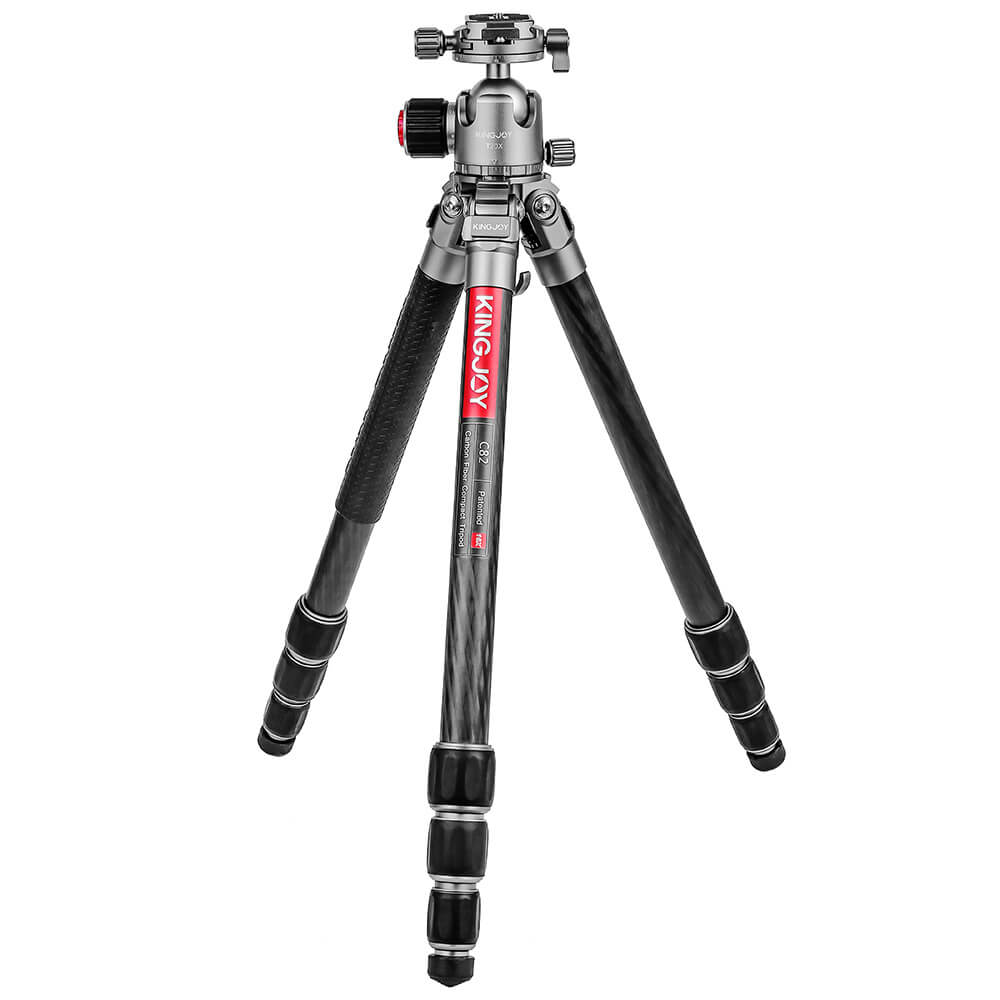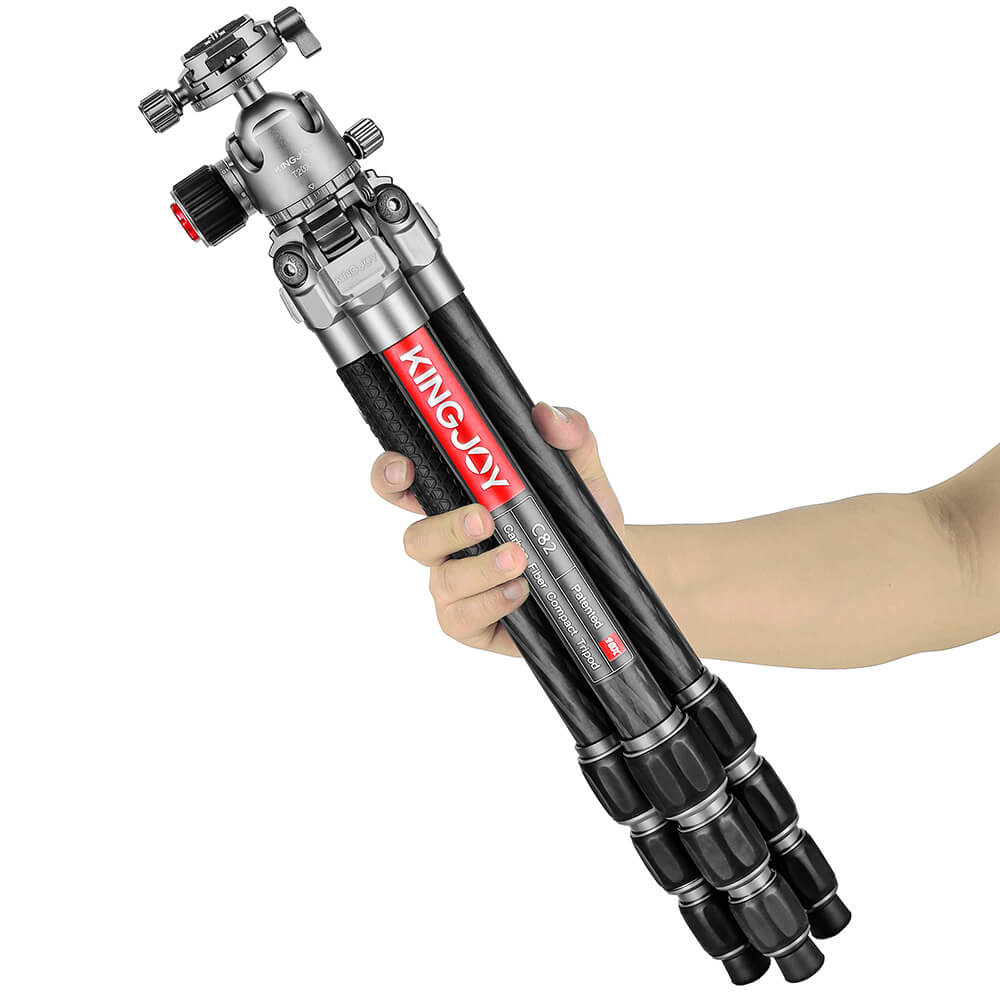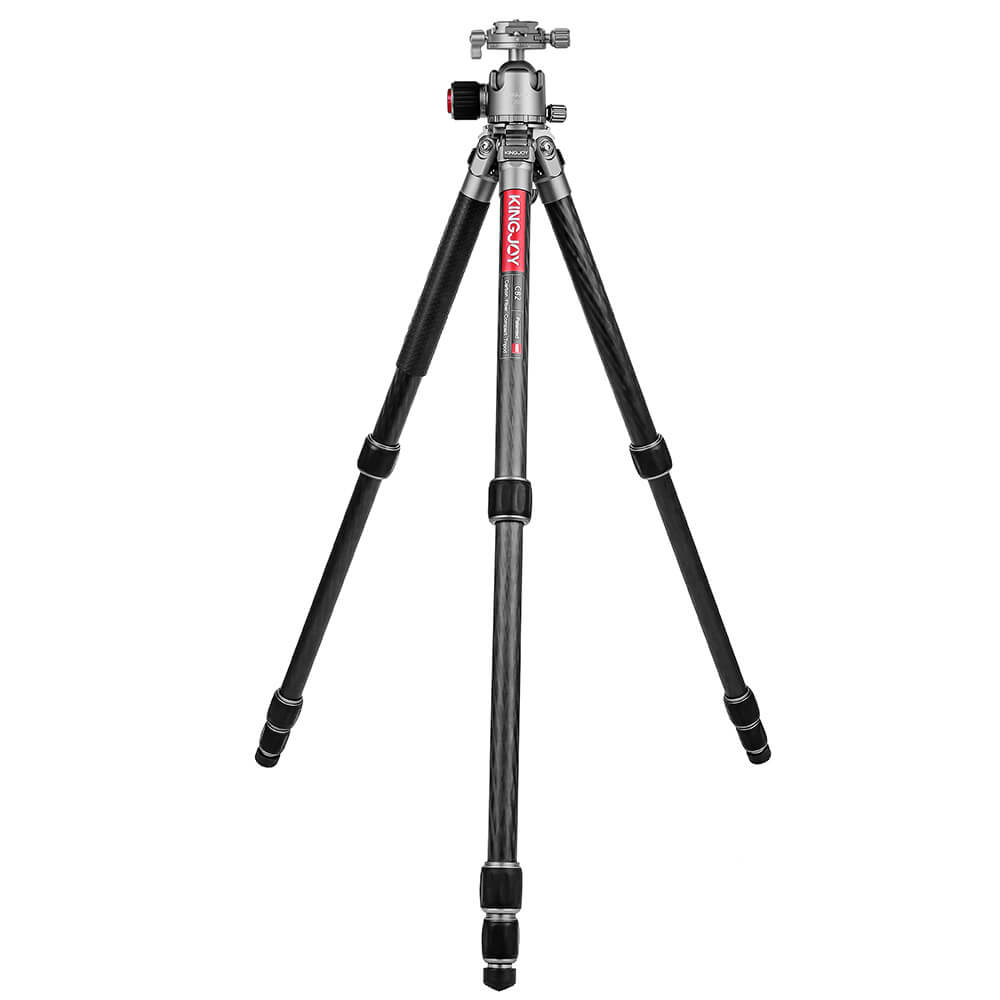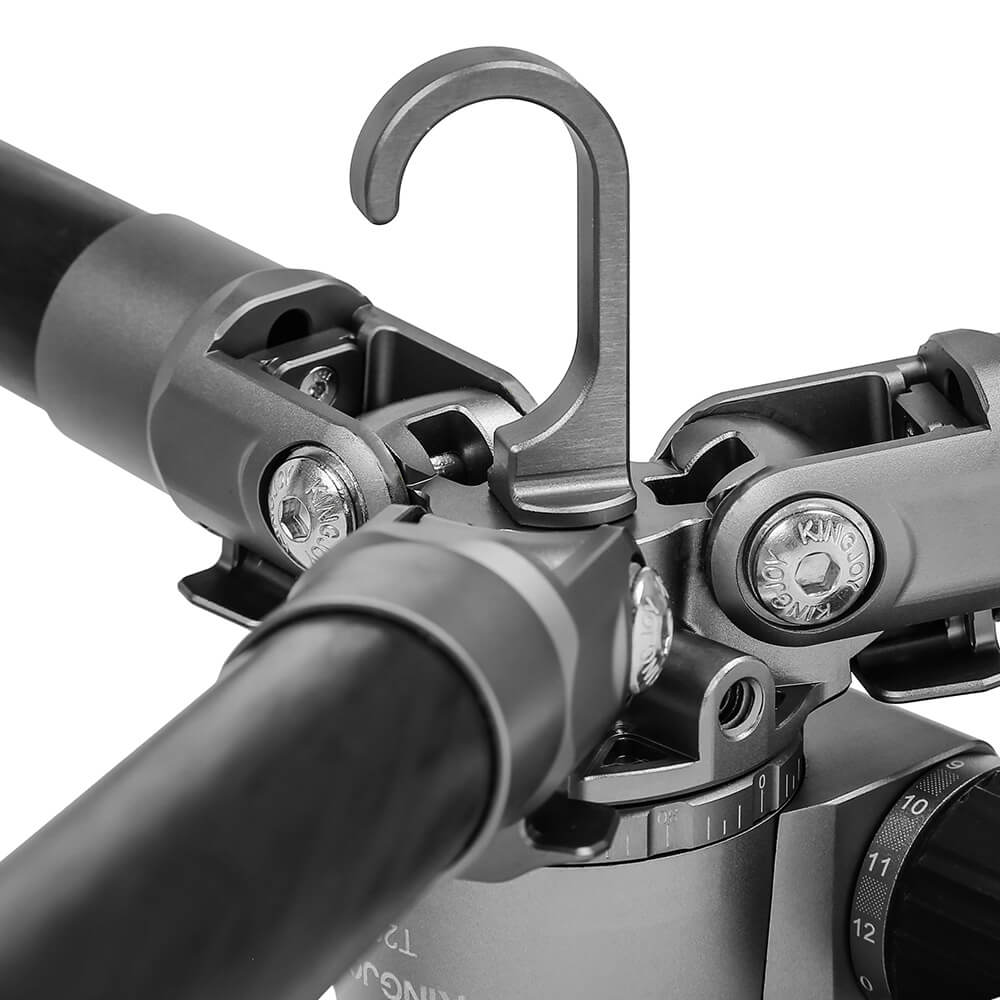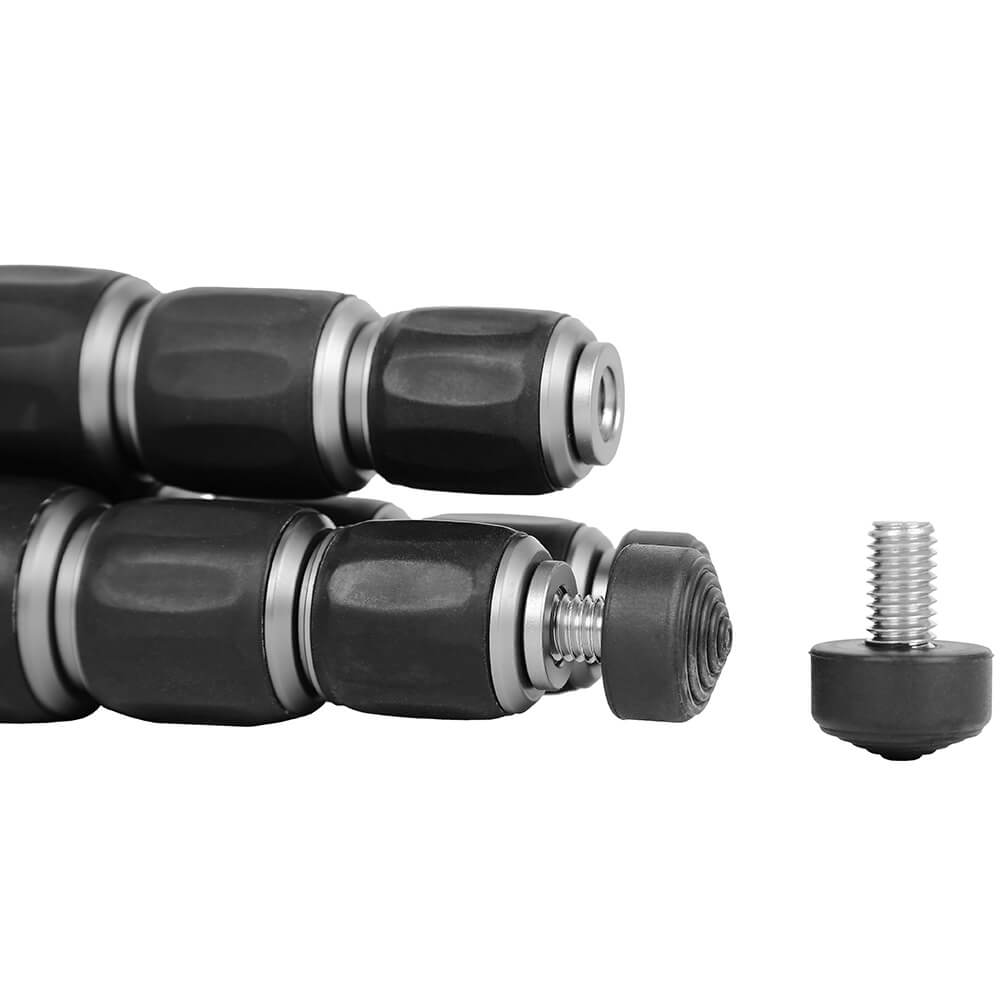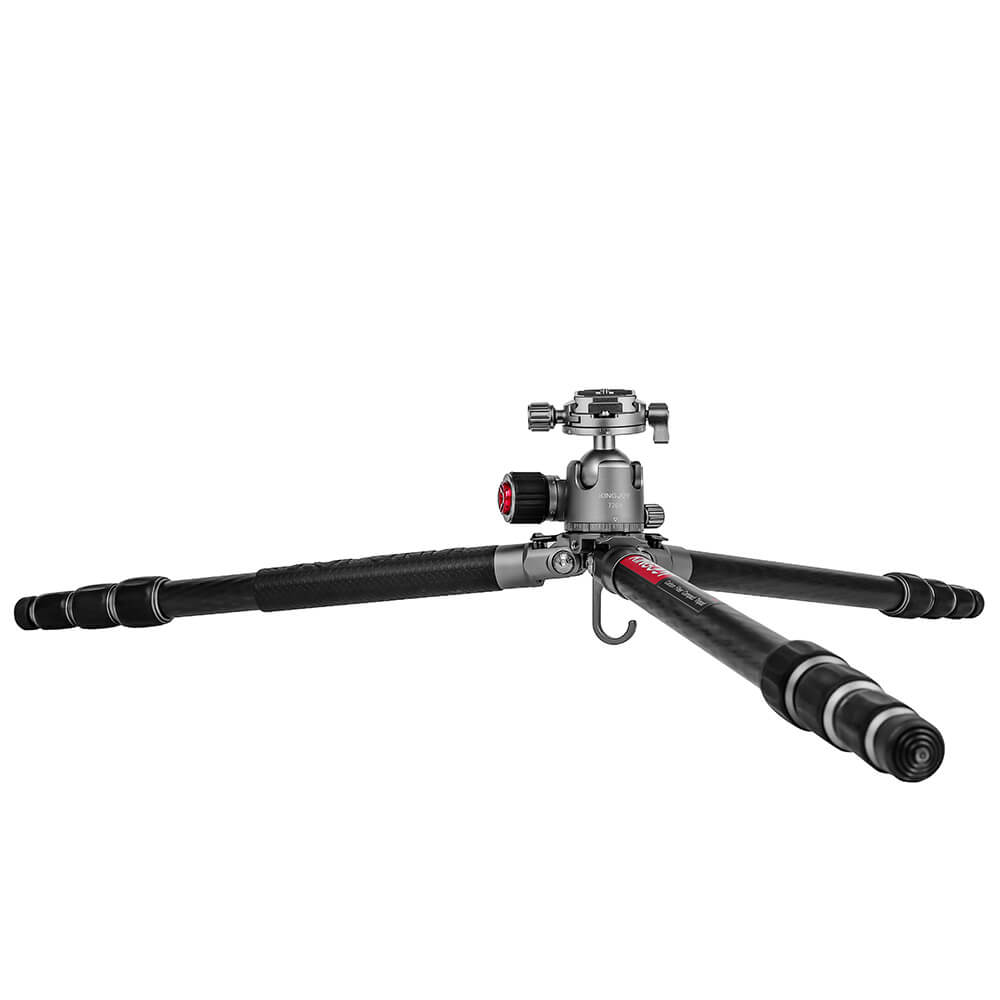 Available, delivery time 2-5 days
Product number:
4260442047100
Key Features
10 layers of carbon
incl. Spike replacement feet
Incl. high-quality bag
With fastening hook
Product information "Solid Rock Carbon Fiber Tripod C82 Set with Ball Head TX20"
The C82 tripod is always a companion on tours through cities and countries around the world.
The C82 travel tripod combines a lightweight and compact design.
With a weight of 1.03 kg and a small pack size, it is easy to carry and does not take up any space for important items.
Whether you are outdoors, in the studio or traveling, Kingjoy Carbon Tripod C82 adapts to any situation.
The carbon fiber legs, which consist of three leg segments, ensure stability and high rigidity.
The maximum extension height of the tripod is 125 cm and the length of the retractable undercarriage is 43.5 cm.
The continuously adjustable tripod leg segment allows you to set the optimal height for your situation.
In addition, quick-release fasteners enable assembly and disassembly in seconds.
Thanks to its non-slip feet, the carbon tripod is stable on any surface.
Scope of delivery:
1x Mountain Series Carbon Tripod C82
1x tripod head TX20
3x non-slip rubber feet (pre-assembled)
3x spike feet
1x bag
1x strap for bag
1x screwdriver
1x user manual
Properties
| | |
| --- | --- |
| Höhe (ausgeklappt): | 126,5 cm |
| Höhe (zusammengeklappt): | 51 cm |
| Load: | 15 Kg |
| Weight: | 1,29 Kg |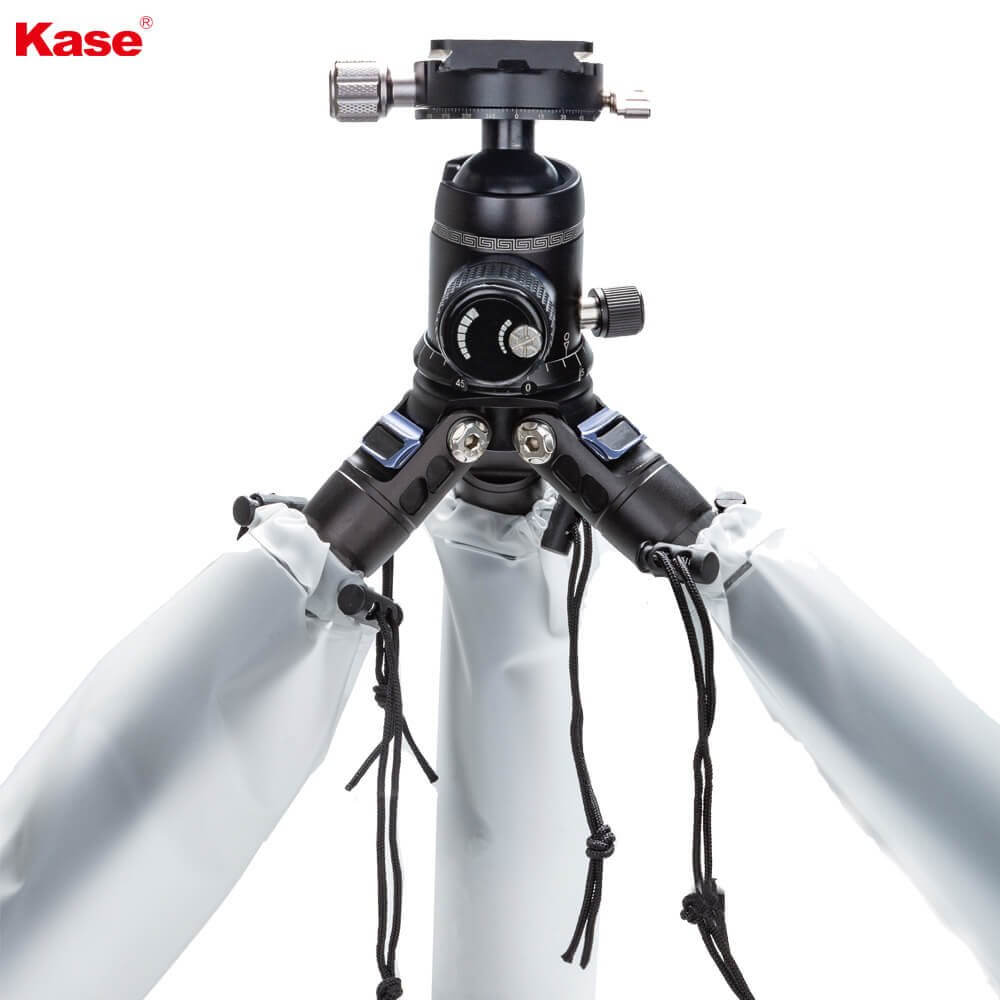 Tripod Leg Covers
Our Kase tripod cover for the tripod legs is ideally suited to protect the tripod from the effects of water and dirt.Especially on watercourses, at the lake, on the beach or at the sea, one would like to use the tripod as close to or in the water as possible.To make cleaning as easy as possible, we have developed this cover, which is pulled over the feet of the tripod almost like socks.The whole thing can be fixed with cuffs and released again just as quickly.The plastic is dirt-repellent and can be easily rinsed off with running water.
Solid Rock Carbon Fiber Tripod C83 Set with Ball Head TX30
Center Column:
without Center Column
With the practical and lightweight C83 tripod, you can capture the perfect photo with just one click. The camera tripod is quickly stowed away in a bag and ready for use again as quickly as possible. The tripod can be continuously adjusted using the quick-release fasteners. It doesn't matter whether the ground is sandy or muddy. With interchangeable rubber legs and spiked legs, the tripod stands firmly on any surface. A soft rubber pad is attached to a tripod leg so you can carry the tripod even in cold places without wearing gloves. The carbon tripod can be used with professional equipment up to a weight of 25 kg. Ground shots are also possible thanks to its flexible structure. The camera tripod also has a practical hook for attaching accessories or your filter bag. Scope of delivery: 1x Mountain Series Carbon Tripod C83 1x Tripod Head TX30 3x non-slip Rubber Feet (pre-assembled) 3x Spike Feet 1x Bag 1x Strap for Bag 1x Screwdriver 1x User Manual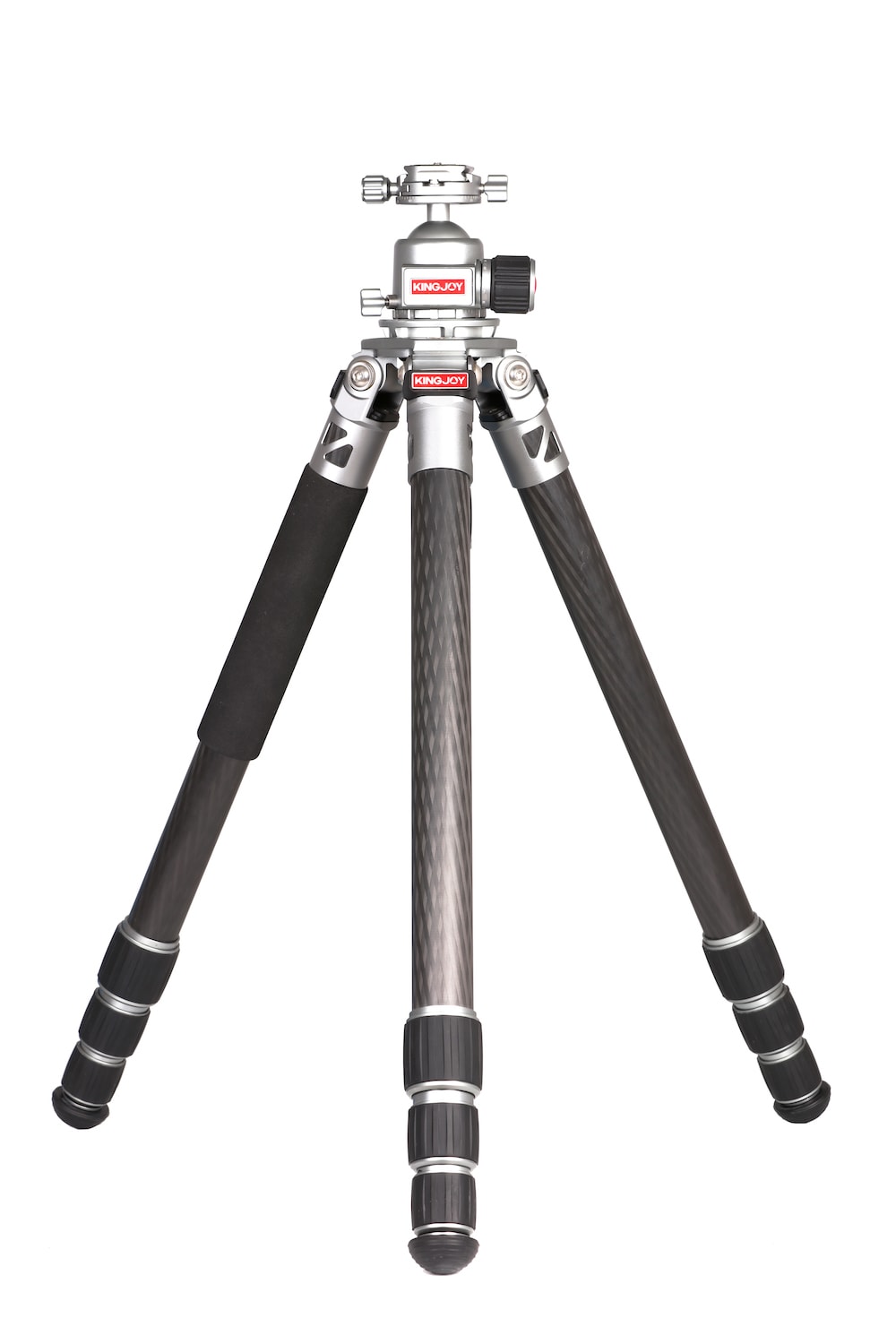 Solid Rock Carbon Fiber Tripod C85 Set with Ball Head TX30
Capture the perfect moment with the C85 carbon tripod and enjoy the freedom of photography. Designed with a maximum load capacity of up to 35 kg, the C85 is for photographers with heavy professional equipment. At the same time, it is easy to carry, weighing only 2.01 kg. Its light weight makes it easy to take with you anywhere. With quick-release screws, you can set up a carbon fiber tripod in seconds and pack it away just as quickly. Depending on the nature of the floor, you can quickly change your feet. With rubber legs or spikes, the C85 is compatible with any surface. Scope of delivery: 1x Mountain Series Carbon Tripod C85 1x tripod head TX30 3x non-slip rubber feet (pre-assembled) 3x spike feet 1x transport bag 1x strap for bag 1x screwdriver 1x user manual
Solid Rock Carbon Fiber Tripod C83S Set Ball Head TX30 and Center Column
Center Column:
with Center Column
Carbon tripods are ideal for professional photographers who require high-quality equipment. Retractable legs, an integrated center column and portability of up to 25 kg make work much easier. No more searching for extensions or changing legs. All you need for a tripod is a tripod. The sturdy tripod allows you to carry the heaviest camera gear you need to work with your photos and videos. With a retractable leg length of 49 cm and a maximum extension height of 133 cm, the C83 carbon tripod is easy to store and offers a comfortable working height. The foldable center column for more height and its flexible construction make the tripod versatile. The scope of delivery includes three rubber legs and spike legs, which can be easily exchanged for. Thanks to the interchangeable legs, the tripod stands firmly on any surface. This is an ideal tool for your photos. Scope of delivery: 1x C83S tripod with TX30 tripod head and center column 1x transport bag 3x spike feet 1x carrying strap 1x screwdriver 1x user manual