Screw in
Here you will find all Products and Information about our Screw-in Adapter Rings.

Product Filter
Matching Products for your Sizes and Systems
ROUND Einschraub Step Up Adapterring
Diameter from to:
72-77mm
Um u.a. unser K100 Filtersystem bzw. das K6, K8 und K9 Filterkit sowie das ARMOUR System auch auf Objektive mit kleineren Durchmessern adaptieren zu können, haben wir unsere Step Down Adapterringe aus leichtem und hochfesten Aluminium entwickelt. Es können mehrere Ringe aufeinander aufgeschraubt werden bis der gewünschte Zieldurchmesser erreicht ist. Die Step Up Adapterringe sind auf die im Filterhalter mitgelieferten 77mm sowie 82mm Basis Adapterringe abgestimmt und sind in unterschiedlichen Größen bestellbar. Lieferumfang: 1x Einschraub Step Up Adapter Ring
K75 Screw In Step Up Adapter Ring 40.5-67mm
Diameter from to:
52-67mm
These adapter rings are suitable for the Kase K75 75mm filter holder system.With the appropriate adapter you can adapt your smaller lens to the diameter of the filter holder.Please note that when using several lenses, you may need one adapter ring per lens.The adapter ring is available in different sizes.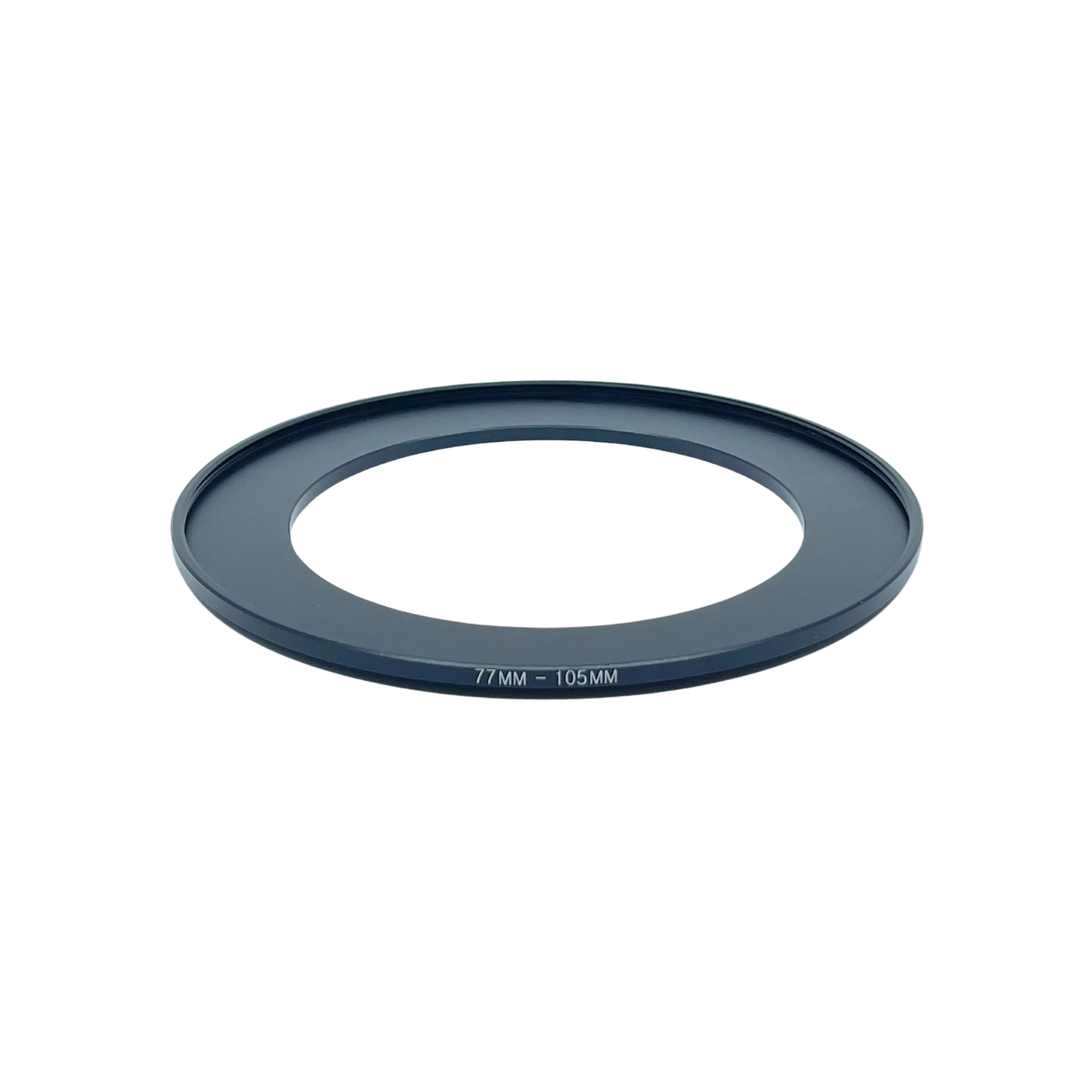 K150P Einschraub Step Up Adapterring
Diameter from to:
77-105mm
Der Einschraub Step Up Adapterring wird verwendet um Objektive mit einem Durchmesser von weniger als 105mm an den K150P Filterhalter zu adaptieren. Der K150P Filterhalter hat einen Durchmesser von 105mm auf der Seite der Öffnung - in Richtung der Filter. Der Einschraub Step Up Adapterring ist in unterschiedlichen Größen erhältlich. Der Adapterring ist aus Aluminium gefertigt und matt schwarz eloxiert. Lieferumfang: 1x Einschraub Step Up Adapter Ring 77-ac105mm