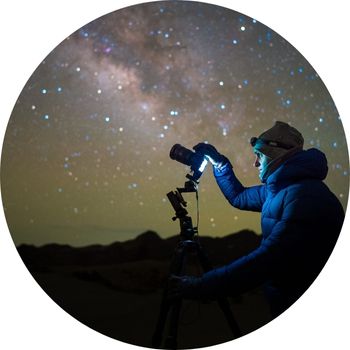 Burak Esenbey
My name is Burak Esenbey and I come from the tranquil town of Osnabrück in southern Lower Saxony.
In addition to my work as a sales manager in a large healthcare IT company, my passion is landscape and astrophotography, for which I basically give all my free time willingly.
Ever since a trip to the Dolomites in 2018, I have been infected by landscape photography and it has sealed my photographic direction.
The freedom, the connection with nature and the inner peace that you experience on such a journey is difficult to describe in words. Shortly thereafter, I found a second passion in astrophotography, which I think can be perfectly combined with landscape photography. However, astrophotography brings with it many exciting aspects and requirements that challenge the photographer in a completely different way.
Since then I have traveled to many places and have always developed my techniques further. My constant target for further development has made me the photographer I am today.
From 2023 I would like to pass on the knowledge I have built up over the years to others. With the help of workshops and photo trips, I would like to help other photographers to achieve the best results and thus make a small contribution to their photographic development.
Since equipment training is always planned for my travels, I am all the more pleased to have a strong partner like KASE at my side.